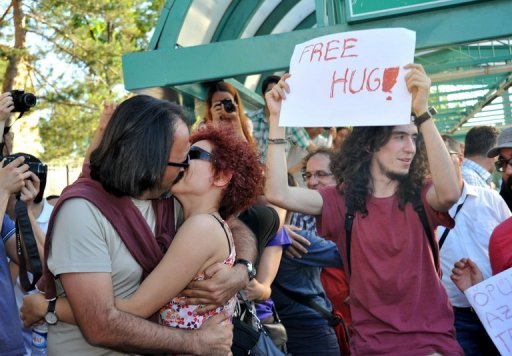 Egypt's Foreign Ministry has declined to comment on recent televised remarks made by Turkish President Recep Tayyip Erdogan concerning relations between the two nations.
The ministry said on Monday that it would not be providing an official response to Erdogan's comments, which he made during a TV interview on Friday.
"We don't comment on such remarks, which the Turkish president does not get bored of repeating," the ministry spokesperson said.
However, the ministry spokesman did say that Erdogan's comments are not consistent with any alleged Turkish effort at improving ties with Egypt.
On Friday, Erdogan was interviewed by privately-owned television channel Rotana Khalijiya, stepping back from his recent conciliatory posture toward Egypt and describing the June 30 revolution as a "'military coup".
Erdoga said that the current leadership of Egypt did not take office democratically. "There was a coup against legitimacy in Egypt, a mistake that should be corrected. There should be way for democracy."
"President Morsy, who was elected by 52 percent, is in prison. Many of his friends are jailed. Some of them were sentenced to death. This problem should be solved. If those people are released, we can start normalization of ties. We don't have a problem with the Egyptian people. We have historic ties between us," Erdogan said.
"It's very useful to have commercial ties with Egypt. But for me, I don't accept any communication and consider it unethical," he added.
Edited translation from Al-Masry Al-Youm