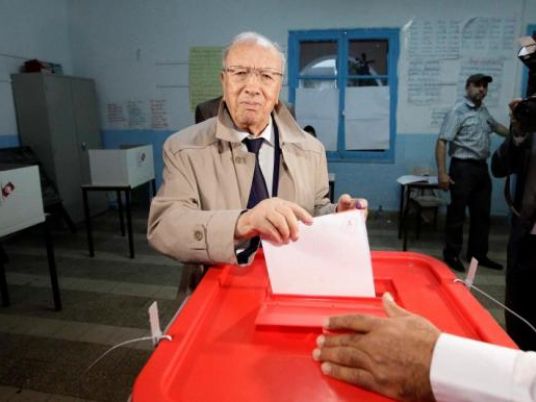 Tunisian presidential candidate Beji Caid Essebsi's gets 39.46%, Moncef Marzouki 33.43% in Tunisian presidential vote – runoff set for next month according to FRANCE 24 TV.
One frontrunner, Essebsi, who was parliament chief under Ben Ali, has cast himself as a veteran technocrat. He will face off with Marzouki, the current president who has warned against return of "one-party era" figures like Essebsi.
Essebsi and other former Ben Ali officials say they are not tainted by the abuses of the past administration.
He says he will be looking to consolidate his secular Nidaa Tounes party's win in last month's parliament elections when they beat Islamist Ennahda party into second place. Ennahda won the first election after the 2011 revolt .
Marzouki, a former rights activist, has called the election a race to stop the return of the old regime. On Sunday after the poll he challenged Essebsi to a televised debate as part of his campaign to "beat the old regime machine", acorrding to Reuters.
Votes of Ennahda supporters will play a key role in the second round as the Islamist party positions itself for a part in the new government formation or as the main opposition. It has so far backed no presidential candidate, Reuters said .