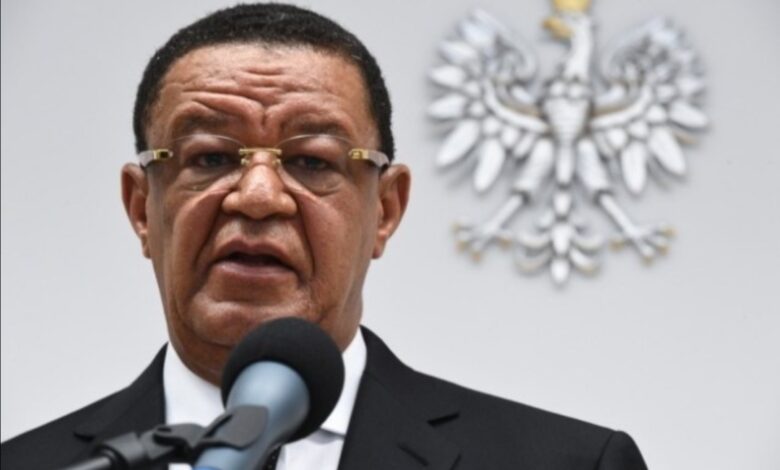 Ethiopia has expressed its willingness to negotiate with Egypt and Sudan over the Grand Ethiopian Renaissance Dam under the auspices of the African Union.
The Ethiopian ambassador to Sudan, Yibeltal Aemero, said in a press conference on Monday that the problems around the dam can be resolved in fraternal ways."
Regarding the third filling of the dam's reservoir, the Ethiopian ambassador confirmed that it was successfully completed, and Sudan was not affected, and there were no negative effects on the downstream countries (Sudan and Egypt).
He added that this filling mitigated the impact of the floods in Sudan, despite Khartoum's claims a few days ago that GERD would negatively affect 20 million Sudanese.
The Ethiopian government announced on August 11, the operation of the second turbine in GERD to generate electric power, and this comes in light of the tension between Addis Ababa on the one hand and Egypt and Sudan on the other hand, due to what the two countries consider a negative impact of the dam on their water shares of the Nile River.
Last month, Egypt sent a letter to the President of the UN Security Council, to express objection against Ethiopia's continued filling of GERD reservoir unilaterally without an agreement with Egypt and Sudan on the filling and operation of this dam.
Egypt called on the Security Council to assume its responsibilities in this regard, including by intervening to ensure the implementation of the presidential statement issued by the Council, which obligates the three countries to negotiate in order to reach an agreement on GERD at the earliest possible opportunity.
Egypt and Sudan say they want a legally binding agreement on operating the dam, while Ethiopia says any pact should be advisory.
Egypt and Sudan consider the dam a threat to their vital water supplies, while Ethiopia considers it essential for development and doubling its electricity production.
The downstream nations fear possible blows to water facilities, agricultural land, and overall availability of Nile water.
Negotiations over the dam between Egypt, Ethiopia, and Sudan have stalled for years, with the three parties ultimately failing to reach any agreements.
The disputed dam is the largest hydroelectric project in Africa, with a cost of more than four billion dollars.