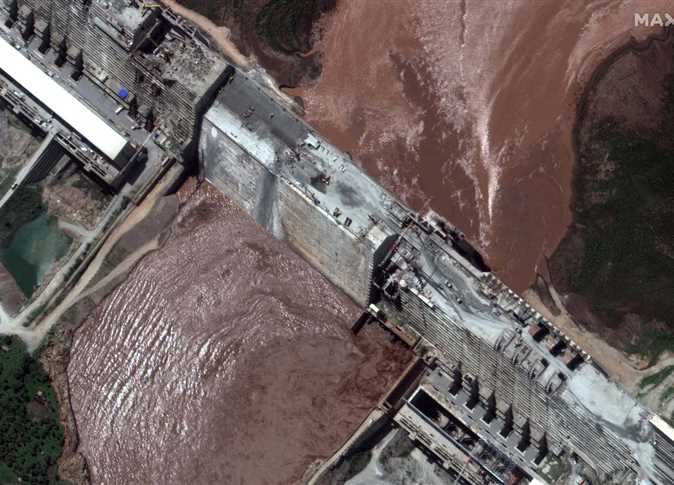 Ethiopia has voiced its rejection to Egypt and Sudan's plan to have an international quartet mediate the stalled Grand Ethiopian Renaissance Dam (GERD) negotiations.
Spokesperson for the Ethiopian Ministry of Foreign Affairs, Dina Mufti, said that Ethiopia strongly believes that African problems can be solved through African solutions, and the African Union and the DRC are perfectly capable of coming up with a win-win solution.
"The GERD issue can be solved under the auspices of the ongoing African Union-led negotiation, which does not necessitate the involvement of a different party over the issue as a mediator," Mufti said during a press briefing.
"The Ethiopian side has made it clear that the Nile basin is a shared water resource and all downstream and upstream countries will benefit from negotiations," Mufti said.
"Ethiopia has the natural and legal right to utilize its water resources fairly and equitably without causing significant harm to downstream countries. The tendency to stick to the status quo of colonial era agreements under the name of reaching binding agreements is not acceptable," he added.
Mufti said that the questions of dam safety and information exchange that are raised by the Sudanese side have been adequately addressed and they could not be reasons for complaint at all.
Egyptian President Abdel Fattah al-Sisi and the President of the Sudanese Sovereign Council Abdel Fattah al-Burhan on Saturday agreed to involve an international quartet that includes the presidency of the African Union, the United States, the European Union and the United Nations to mediate in the issue of GERD.
Egypt, Sudan, and Ethiopia have held several rounds of negotiations around the dam over the past years, but have ultimately failed to reach an agreement.
The construction of the dam, which began in 2011, is considered to be one of Egypt's most serious water issues.
Egypt, which relies considerably on freshwater from the Nile, has voiced fears that the GERD would negatively impact the country's water supply, and has insisted that measures be put in place to protect downstream countries in case of drought during the dam's filling process.
Ethiopia, on the other hand, has stressed the importance of the project to bolster its economy, where more than half of the population currently lives without access to electricity.