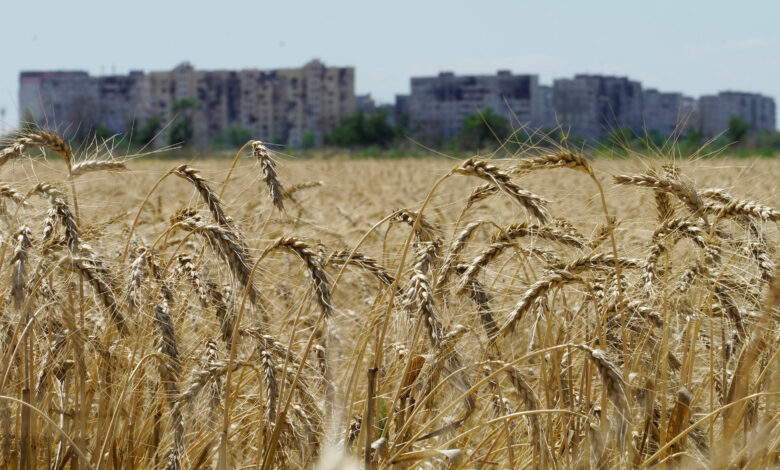 The European Union provided Egypt with 100 million euros to secure food, including wheat shipments from Ukraine, due to the impact of the Russian-Ukrainian war, European Union Ambassador Christian Berger said.
In a press statement on the sidelines of his visit to Alexandria on Wednesday, Berger added that the Russian-Ukrainian war had an impact on food security in the whole world, but the European Union created a support program for countries, in addition to securing the transportation of foodstuffs from Ukraine to importing countries, most notably Egypt.
Countries around the world began to receive wheat and grain from Ukraine, which is now present in abundance compared to the time when war started, he added.
He pointed out that his visit to Alexandria is an important part of the European Union's interaction with Egypt, where he reviewed with the Governor of Alexandria aspects of cooperation in the fields of environment, youth and civil society, in addition to a meeting with the President of Alexandria University to discuss aspects of cooperation under many MoUs previously signed between Alexandria University and the EU.
EU and Alexandria currently implement environment projects in order to confront climate changes, which raises doubts about the sinking of Alexandria in the future, he added.
Berger stated that the European Union does not have projects directly related to Alexandria sinking, but there are several environmental projects that reduce climate changes, most notably the restoration of the Alexandria tram and metro, and clean energy and water treatment programs, which are considered green projects.
Berger pointed out that the restoration and development of the Alexandria tramway is carried out in cooperation between the European Union, the European Investment Bank and France.