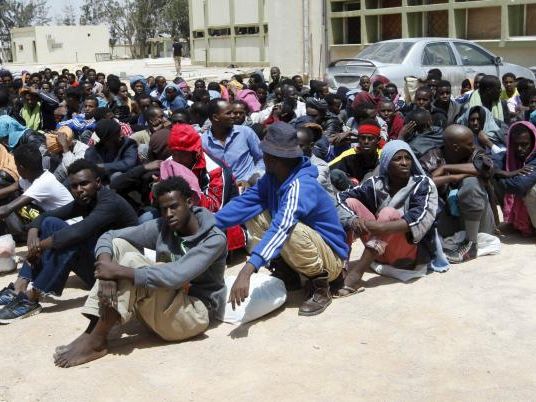 The European Union's executive Commission will propose this week redistributing migrants more evenly, opposed by some in the bloc, to ease the burden on Italy and other members facing an influx.
The Commission is set to unveil on Wednesday its long-awaited European Agenda on Migration which will call for an overhaul of EU policies.
Italy and other southern EU states are clamouring for EU help to deal with thousands of migrants reaching Europe by boat from Libya. Pressure for action intensified last month when around 800 migrants drowned after a Mediterranean shipwreck.
The proposals need approval from all the EU's 28 governments — which is far from certain.
The plan will call for a quota system under which refugees would be shared out when the bloc faces a big influx of asylum-seekers.
"I will argue … for the introduction of a system of quotas … On 13 May, we will propose a system of relocation throughout the European Union. Solidarity must be shared," European Commission President Jean-Claude Juncker said in April.
The Commission will also call for the EU to agree to resettle more of the millions of refugees from the Syrian war who are living in neighbouring countries. It will also call for more opportunities for highly-skilled migrants to legally move to the EU, an official said.
Italy, Germany and Austria back a quota system. But, with anti-immigration parties on the rise, a number of EU governments oppose it.
"It is a mad idea for someone to let refugees into their own country instead of defending their borders and then to say I will redistribute them among you … This is an unfair and indecent proposal. We therefore cannot support it," Hungarian Prime Minister Viktor Orban told public radio on Friday.
EU statistics agency Eurostat said in March that asylum applicants in the EU jumped by 44 percent in 2014 to 626,000. More than 200,000, or one in three, were registered in Germany, followed by Sweden with 81,200 and Italy with 64,600.
European members of the UN Security Council will push ahead with efforts this week to win support for a resolution authorising an EU military operation to seize migrant-smuggling boats in the Mediterranean or onshore in Libya.
Russia, which has veto power on the Council, says it would be too extreme to destroy the boats. EU foreign policy chief Federica Mogherini will brief the Council on Monday.
Diplomats in Brussels said they hoped that, if UN backing could be obtained, EU foreign ministers could give an initial go-ahead to the mission on May 18.
The plan would begin by gathering intelligence on the smuggling boats. The EU could then use ships and planes to intercept the boats at sea before they were used to carry migrants, diplomats said.
Intervention on shore in Libya to destroy smugglers' boats is seen as less likely because it would need an invitation from Libya, which has two competing governments widespread lawlessness.