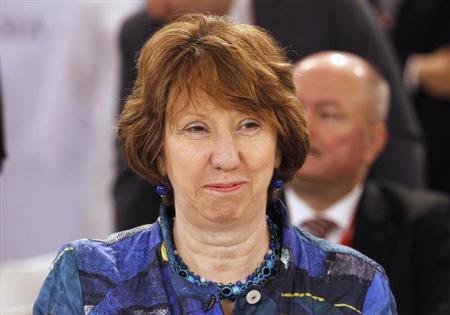 European Union foreign policy chief Catherine Ashton has again called for Egyptian authorities to lift the state of emergency, meanwhile stressing that she hopes to continue the partnership with Egypt.
Ashton called on the Egyptian Cabinet to "lift the state of emergency as soon as possible and release those held without charge."
In a statement on Tuesday following the European Union's Foreign Affairs Council in Luxembourg, Ashton said: "We recognize the great challenges in Sinai and the threat that has been posed by recent terrorist attacks." She also highlighted the need for an inclusive political process.
"The process of constitutional reform is moving ahead but, again, we want to see that come into being and we are hoping to receive an invitation to observe the referendum that will take place once the constitution is put forward to the people," Ashton said.
Ashton also expressed her determination to assit Egypt's transition towards democracy.
Edited translation from DPA