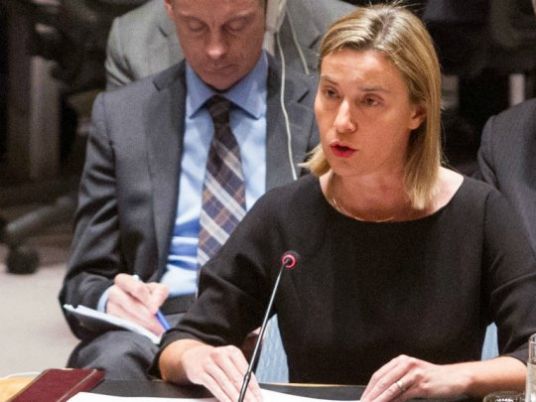 Europe appealed to the United Nations Security Council on Monday to back its plans to stem the flow of migrants across the Mediterranean and pledged that those intercepted at sea while making the precarious trip would not be repatriated.
EU foreign policy chief Federica Mogherini told the Security Council that details of the operation were still being worked out and the issue would be discussed by European foreign ministers on May 18.
"We cannot do it alone, this has to be a common global effort, that's why we count on your support to save lives and dismantle criminal organizations that are exploiting people's desperation," Mogherini told the 15-nation council.
"No refugees or migrants intercepted at sea will be sent back against their will," she said.
But Russia has said any plans to destroy boats used by smugglers would be "going too far."
"Our first priority is to save lives," Mogherini said. "An exceptional situation requires an exceptional and coordinated response.
"It is not only a humanitarian emergency, but also a security crisis since smuggling networks are linked to and, in some cases, finance terrorist activities," she said.
"We don't and won't act against anyone, but in partnerships with all," Mogherini said.