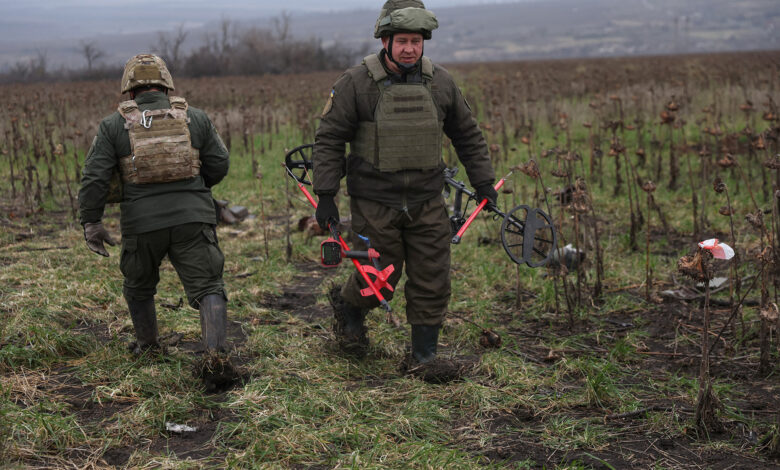 The European Union will provide an additional $27 million to support Ukraine's de-mining of the liberated territories that were temporarily occupied by Russian armed forces, EU top diplomat Josep Borrell announced Friday.
"A large spread of mines and other explosive ordnances is being found in territories liberated by Ukrainian Armed Forces. We will provide up to 25 million euros to support de-mining efforts in these endangered areas. Protecting civilians and their livelihood is a priority," Borrell said on the sidelines of the EU-Ukraine summit taking place in Kyiv.
These funds are on top of the $18 million allocated in 2022 for this purpose, a spokesman of the EU Commission told CNN.
The funding will include essential equipment for Ukrainian state mine action operators and support the capacities of the Ukrainian authorities to effectively manage the national mine action sector, the diplomatic service of the EU said Friday in a press release.