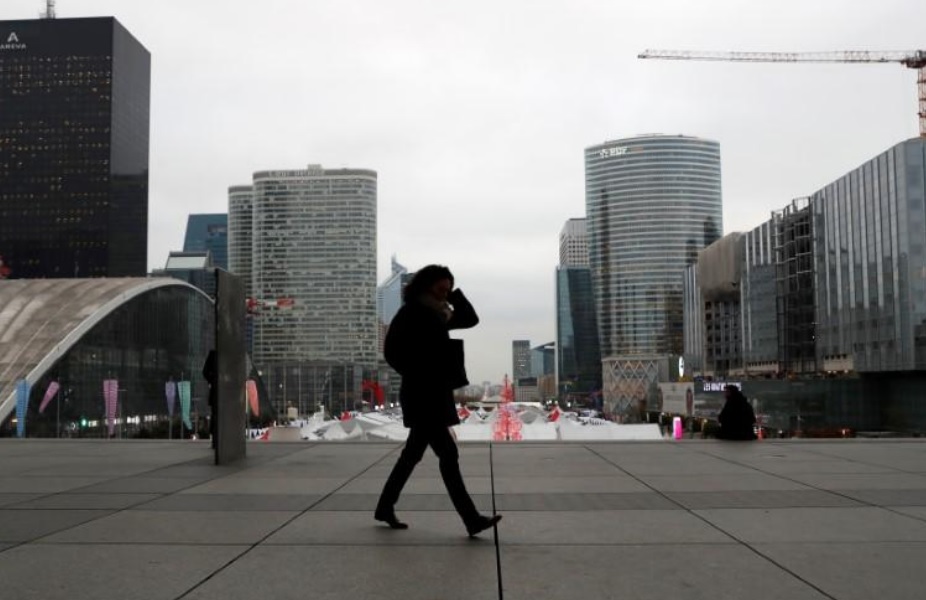 The euro zone economy closed out the year with the strongest growth in nearly seven years, driven by accelerating services and manufacturing activity across all major economies, a survey showed on Thursday.
The news will put pressure on the European Central Bank to close out its aggressive stimulus this year, and coincides with the central bank's decision to halve its monthly bond purchases to 30 billion euros starting this month.
IHS Markit's Final Composite Purchasing Managers' Index – seen as a good overall growth indicator for the euro zone – rose to 58.1 in December from 57.5 in November and up slightly from the flash estimate of 58.0.
It is now at its highest since February 2011 and well above the 50 mark that separates growth from contraction.
"A stellar end to 2017 for the euro zone rounded off the best year for over a decade, continuing to confound widely held fears that rising political uncertainty would curb economic growth," Chris Williamson, chief business economist at IHS Markit, said in a release.
The average composite euro zone PMI reading for 2017, 56.4, was the best annual trend since 2006, Williamson noted – just before the financial crisis.
The data suggested fourth-quarter economic growth of 0.8 percent, faster than many other developed-market economies and exceeding the median forecast of 0.6 percent in a Reuters poll last month.
Based on forward-looking indicators within the PMI release, the momentum is set to continue. The composite new orders index climbed to 58.0 last month – its highest since July 2007 – from 57.3. That demand pushed companies to add staff; hiring growth matched a 17-year record high set in November.
Euro zone unemployment peaked at 12.1 percent in the first half of 2013. It has now declined to 8.8 percent.
The services PMI, which is part of the composite, soared to its highest in more than six years, 56.6, up from 56.2 in November. That followed a report on Tuesday showing the manufacturing PMI climbed to its highest in more than two decades of survey data.
But price pressure eased, a disappointing development for the ECB, which has been struggling to boost inflation. The rate of increases in input costs and what business charge consumers slowed for the first time in five months. Still, inflationary pressures remain at levels not seen in over six years.
"Based on past experience, the extent to which demand appears to be outstripping supply for many goods and services suggests that inflationary pressures could continue to build in the coming months," noted Williamson.
"A big question for 2018 will therefore be whether relatively high unemployment and spare capacity in many countries will continue to hold down pay growth and keep a ceiling on consumer price inflation."