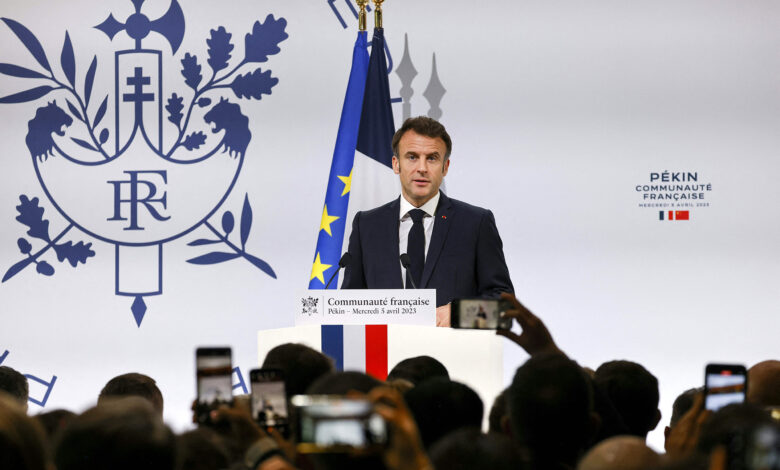 Europe must continue to work together with China on issues of importance such as trade and the war in Ukraine due to "our shared responsibility for peace and stability," French President Emmanuel Macron said at the French Residence in Beijing on Wednesday.
This comes as Macron and European Commission chief Ursula von der Leyen both visit Beijing. France has framed this visit as a high stakes chance to push China to do more for peace in Ukraine, but where European economic interests will also loom large.
China can play a "major role" in the conflict in Ukraine because of its close relationship with Russia, he said, adding that it would be wrong to allow Russia to have exclusive dialogue with China regarding the path toward peace in Ukraine.
On the issue of trade, Macron said that Europe must not dissociate or separate from China, calling it a "fatal mistake" for Europe.