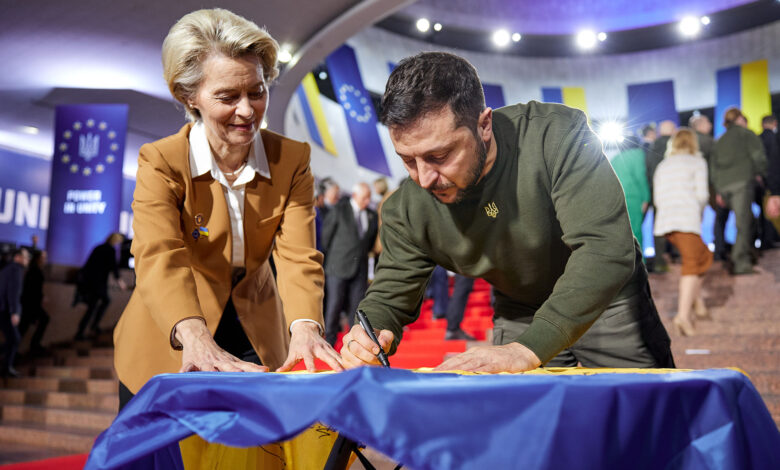 The European Commission is providing an additional €1.5 billion ($1.65 billion) in funding to Ukraine, President Ursula von der Leyen said Tuesday.
"Today we are providing another €1.5 billion to Ukraine under our annual macro-financial assistance package," she tweeted.
"We will continue helping Ukraine resist Russia's aggression, keep its institutions and infrastructure running, and conduct crucial reforms," von der Leyen also said.
Key background: The Russia-Ukraine war marks the first time the European Union has supplied lethal weapons to a third country, underscoring the extent of the threat it believes Moscow poses to its security. Ukraine's other key backers are the United States and the United Kingdom.
In early February, the bloc announced that it would inject another €545 million ($575 million) into its €3.6 billion ($3.8 billion) military assistance fund for Ukraine.
According to its website, military assistance measures taken by the EU stand at around €13 billion, of which €4.6 billion has been mobilized under the European Peace Facility.