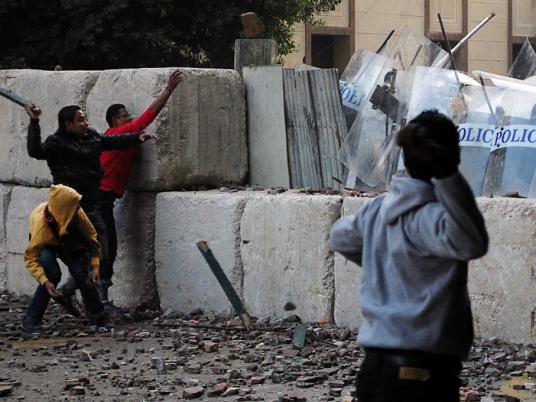 It's been a rough decade for neo-Luddites, especially the filmmakers among them. Those for whom the whir of a projector evokes immediate feelings of pure bliss have had to suffer as theaters worldwide continue to convert to film-less, disk-based screening methods. The digital age has largely demystified an industry borne out of smoke and mirrors, and new technologies have transformed not just the presentation, but the filmmaking process altogether, replacing it with something sleeker and less harmful to the lungs.
That in mind, it's comforting to know that there are still people out there determined to hold on to the older, chemical-assisted methods of making moving images.
Analogue Zone is a six-month-long series of workshops revolving around filmmaking, using actual film, and taking in everything from shooting to processing, editing, and finally projecting their finished work. Kicking off on 13 May, the group's first workshop involved 16 participants working to make short films based on a certain theme, in this case, "transition." The screenings took place on 21 May, and the organizers would travel soon to oversee the next workshop. Screenings of the work resulting from the collective workshops will take place sometime in the fall, in Cairo, Athens and Berlin, all cities that have hosted Analogue Zone.
On 14 May, the group held its first screening at Cimatheque — a budding alternative cinema center on downtown's Adly Street — to give workshop participants and curious audience members an example of the potentials dormant within an obsolete technology. Out of the 12 aggressively experimental films, a few were intriguing, a couple offered some genuinely beautiful imagery, and far too many felt like watching fuzzy TV in a broken time machine. But that's all part of the point, as explained by Michel Balague from LaborBerlin and Vassily Bourikas of LabA (Labor Athen), Analogue Zone's curators/instructors.
Balague, a 29-year-old filmmaker and DOP, is one of the founders of Lab Berlin, while Bourikas is a filmmaker and has been a curator for international film festivals in Greece, Austria and France. They both sat down with Egypt Independent to discuss their vision for the workshops and the potential of a seemingly bygone medium.
Egypt Independent: What approach did the workshop participants adopt to the filmmaking process? Did the workshop also include storyboarding, plot outlines?
Michel Balague: No, this was not really possible considering the constraints. We spent the first day experimenting, getting people comfortable with the equipment. But [beyond that], it becomes more difficult to do. Again, this is not digital film we are dealing with, there are several differences in the process.
EI: So it's constrained experimentation, coming out of being constrained?
Balague: Yes, because you can't afford to make mistakes. If you only have five minutes to work with, and you can't go back and erase what you've shot, it becomes a much more precise and demanding process. It's an approach to filmmaking that's completely different from the digital process, and it's sad that it's not that common anymore.
EI: Considering the costs and effort involved, especially in the processing stage, would you consider this type of filmmaking now to be a medium meant for/that lends itself to experimentation, maybe more than what's become conventional filmmaking?
Balague: There is that part of it, definitely. That sometimes to work around the constraints, you are forced to become experimental. But you will also see it depends on the personality of the filmmaker. If the person is someone with, say, a background in commercial filmmaking, they will still produce something maybe a little more [linear], whereas the artist who approaches a project like this might make something more conceptual.
Vassily Bourikas: People have this misconception that celluloid filmmaking is a really expensive process, but we're trying to prove that it's not; it's perfectly accessible to everyone, if they're interested enough in pursuing it. And it encompasses an important sociopolitical statement — how inspiring is it to see people playing around and openly experimenting with a technology we thought was only for rich artists and industry insiders. To use these old leftovers tossed out by the modern filmmaking machine, to recycle old cameras and projectors and use these "outdated" tools to capture contemporary issues. We don't need to be producing all these new cameras and effects.
EI: And ironically, so much of them try to recapture that old-fashioned or "outdated" look, like Instagram.
Bourikas: Exactly. You look at all these effects and new efforts in digital cinema technology, and it's all made to replicate the look of film. And even at this point, 80 percent of all of the films ever made were made on celluloid, so you can't say it's dead yet.
EI: But the way you're doing things for the workshop is different from that. You're not processing these films mechanically?
Bourikas: Yes, it's a completely different process from the traditional methods in that we do it all by hand, and with the chemicals. It's a slow process, and you can't really develop a whole ton of film; we manage about 20 to 30 minutes of footage per day, which isn't bad. That'll be about the capacity of the lab we're planning on setting up here [at Cimatheque]. And it contributes to the look of the film, your process. Every lab, even on a professional scale, gives a different look to their film, and filmmakers who still work with celluloid will go to these labs based on how they want their film to look. With ours, it will look handmade, but that's part of it. To create unique things, to let in chance and allow for the element of surprise. It's a beautiful and natural process, despite all the unhealthy chemicals that we use. But I suppose it's still better than factories churning out new, useless cameras.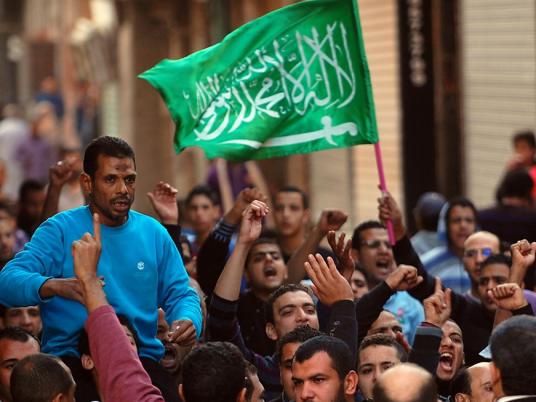 Balague: We will be leaving these cameras and movieolas behind as well, for future workshops.
EI: What are Analogue Zone's future plans? Will you be looking into film preservation methods?
Balague: Yes, we're planning on helping different participants with film archiving. We're looking to set the project up within the next six months. Preservation is an entirely different and expensive process, so it'll be further down the line.
Bourikas: Experimentation results in fuller knowledge, which in itself is a powerful tool. We'll keep doing this for a while, as long as it's fascinating. Film has this aura. It could be a temporal thing. Maybe 100 years from now, we'll be looking at digital films with this same sense of nostalgia. I don't know — the concept of "retro." You know?
Analogue Zone is funded by the European Cultural Foundation, the Goethe-Institut Cairo, in partnership with LaborBerlin e.V., the Cimatheque and LabA.