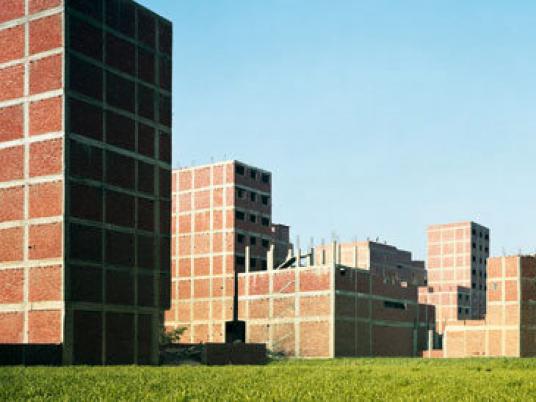 In Cairo, environmental experts must struggle with the paradox between the visions they have for the city's future and the realities of actually implementing them.
On Sunday night, at Cairo Climate Talks' sixth monthly panel discussion, German and Egyptian experts gathered to share their views on the idea of "A Greener Cairo" for the future and talk about the distinction between the practical and the ideal.
They discussed whether or not Egypt's capital can eventually become a more environmentally stable and livable city, especially with regard to urban planning and development.
Many issues from Cairo's enormous list of environmental and urban planning concerns were brought to the table: air and water pollution, poor waste management, the disregard of housing and zoning regulations, heavily increasing traffic and congestion, and an ongoing energy crisis.
Rather than trying to push huge, unfeasible redevelopment prescriptions, panelists tried to offer more feasible solutions by looking at what can be done now and what the effects may look like in 20 years.
Adel Yasseen, an environmental architecture specialist from Ain Shams University, said that rather than trying to battle air pollution through the government, which is difficult, his research has found that certain trees can actually combat air and water pollutants specific to Cairo's needs.
He added that if these trees were planted throughout the city now, in 20 years they would yield marvelous results effortlessly.
Hend Farouh, senior researcher of sustainable urban development at Housing and Building National Research Center (HBRC), suggested that the urban city needs to develop a building rating plan through which governing bodies can measure and rate the current status of buildings, whether or not they are breaking any important laws, and proceed to set a restoration and developmental standard.
HBRC is currently working on introducing this plan. The disregard for housing and zoning laws in construction is one of the most detrimental contributors to Cairo's urban deterioration.
According to HBRC research, this developmental lawlessness is a major reason why the city's streets resemble an over-sized parking lot.
However, despite the initial suggestions, third panelist Rudolf Schafer, founding director of the El Gouna Campus of the Technical University of Berlin — who admittedly said he is "no expert" on Egypt — offered an outsider's perspective as to what he thinks Cairo's planners need to address immediately.
"Of course discussions of more public space and issues of green awareness are invaluable, but there are crucial issues that need to be prioritized immediately if the city is to survive," he said.
Schafer said the first major issue is to address mobility and traffic within the formal city.
"There are no direct recipes [improved public transport, bicycle lanes…], but experts need to start attacking this issue hours a day, not days a year," said Schafer. "Air pollution, noise pollution, greenness, economic productivity and socio-psychological factors [general well-being and happiness] will naturally follow."
The second major issue, according to Schafer, is to address the informal settlements, which reportedly are now home to more than half of the capital's total population.
"These are not just one-story houses like in China that you can destroy, rebuild and re-inhabit, they're kilometer after kilometer of red brick buildings with millions of people, and there is little option now but to redevelop them and incorporate them into the formal city somehow," he said.
Schafer said Egypt needs to develop plans similar to Hend Farouh's HBRC plan, but ones that establish minimum health and safety substandards that can be applied to Egypt's poorest areas.
"You can't halt the city's deterioration and improve it until you develop a standard of what is considered 'the minimum standard,'" he said.
The third major issue to address — and, in Schafer's eyes, the most important — is a framework for the implementation of ideas, plans and development.
It's important to make the step from planning to actual implementation, he said.
"Planning is the surface part. Without a framework for implementation of these ideas through the government, nothing will never ever work or change," he said. "At this stage, all plans should be looking at how to commit political leaders to these ideas. It's difficult, but that's not reason to ignore it."
HBRC's Farouh confirmed that urban planners are currently in the process of establishing an efficient implementation process with officials.
"We have put together a comprehensive document with which we have been approaching mid-level officials and ministers in order ensure that these developmental issues are reflected in the constitution and future policy," she said.
However, Farouh admitted that considering Egypt's current political turmoil and that the ministerial cabinet has been shuffled on more than one occasion, this has been difficult, though it remains a priority.
Final panelist, urban planner and architect, Mohamed Salheen, shared his view that while everyone should be striving for the idea of a greener Cairo, 'green' people and urban planners need to get realistic.
Salheen referred to the presentations of planners that often feature large, green spaces of trees and parks.
"We need to stop comparing Cairo's development to European countries where it rains all the time. Egypt will never look like Vienna or Paris, even if all the world supported us, so our vision must be unique, and more sympathetic to our geography," he said.
Salheen said that despite common statistics showing Cairo as having green land of about 7 to 8 square meters per capita (per person), his research shows that it is actually between 0.3 to 1.5 square meters per capita.
"Compare this to 15 to 20 square meters in Europe, it's impossible," he said.
To properly develop Cairo, Salheen advocated the idea that Cairo needs a series of pilot projects throughout the city, rather than just one or two.
"We don't really know what works and what doesn't, so instead of investing all of our money into very large, single-vision projects, we need to create many small pilot projects, that attack a variety of issues like traffic and urban redevelopment," he said. "Then we can pursue and invest in the ones that do seem to work, and replicate the ideas following the initial implementation guidelines."
However, in conclusion, Salheen believes that it will take at least 20 years to cleanse the country of the old regime and start over again for a more eco-friendly Cairo.
"So if we can set up small pilot project to measure signs of developmental change, we know we are on the right track at least," he said.