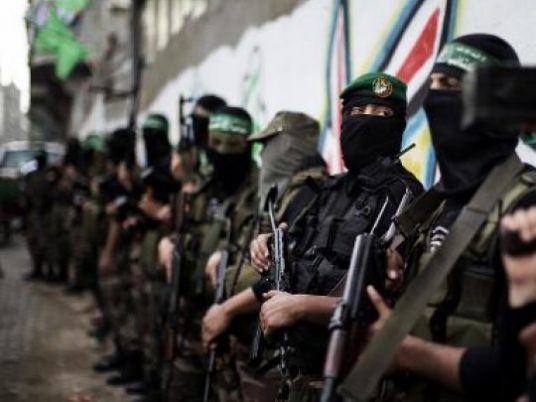 Ezz Eddin al-Qassam Brigades, the Islamic resistance movement Hamas's military wing, published a video on Saturday showing solidarity with the Egyptian armed forces.
The video was published under: "Your wound is my wound, your enemy is my enemy." It showed a soldier in Egyptian military attire while standing in front of the Egyptian flag beside another soldier wearing the Qassam Brigades military attire. Both soldiers appear bleeding in the video as if shot by an Israeli soldier. The Egyptian soldier stretches his hand to the Qassam soldier to shoot the Israeli soldier and flag together.
An Egyptian court officially declared Ezz Eddin al-Qassam Brigades a terrorist organization on 31 January 2015.