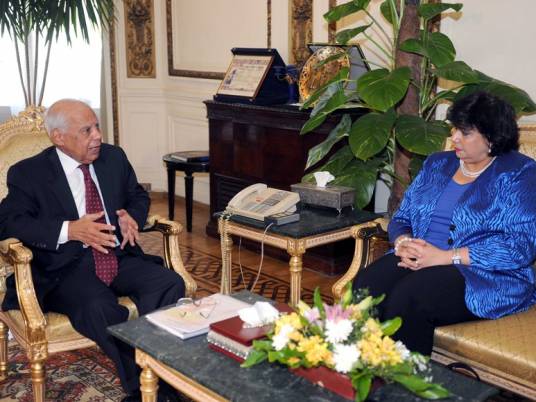 ​​Inas Abdel Dayem, the former head of the Cairo Opera House who was dismissed last May under President Mohamed Morsy, has been chosen for minister of culture in Egypt's new interim government.
Abdel Dayem's dismissal, and a call by an Islamist Shura Council member to cancel ballet dancing, triggered a large number of artists and intellectuals to stage protests outside the Ministry of Culture.
Abdel Dayem, a flautist who studied in France, confirmed she has accepted the post.
She began her studies at an early age at the Cairo Conservatoire. After graduating with honours, she went on to a scholarship to France, where she obtained an MA – also with honours.
Abdel Dayem was tipped as the tenth most famous woman in Egypt for this century in March 2000. In 2001, she won the State Incentive Award for Arts.
Egypt's new culture minister previously served as the director of the Cairo Symphony Orchestra and the Dean of the Conservatoire from 2004 until 2010, and vice president of the Academy of Arts from 2010 until 2011.
She has been commissioned for technical supervision of the Nour Wal Amal Association for the Blind, a voluntary position, since 2008.