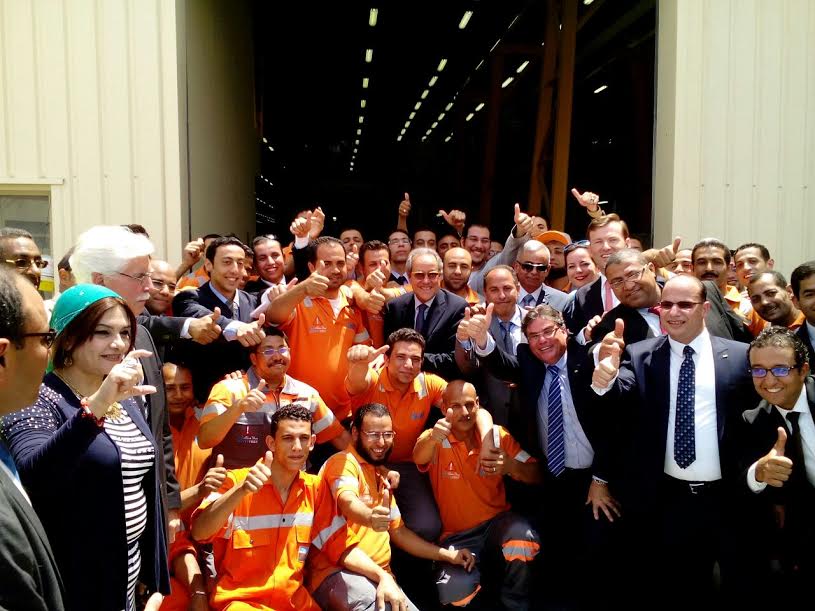 Trade and Industry Minister Mounir Fakhri Abdel Nour opened a factory for gypsum boards and metal structures in the Ataka district of Suez with a 45-million-euro German investment on Tuesday.
The minister said the projected sales from the factory this year are LE130 million, including LE30 million in exports.
Abdel Nour said the final approval was granted in April to 231 industrial projects at an investment cost of more than LE8 billion, compared to 128 projects in April of 2014, which is an increase of 80 percent.
The Suez governor and the German ambassador also attended the opening.