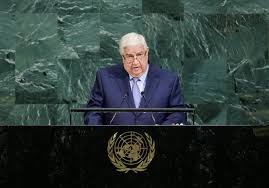 Leading British anti-EU campaigner Nigel Farage rowed back on Wednesday from remarks favoring a second referendum on Brexit, a week after he unleashed a new round of debate and a chorus of invitations from European politicians for Britain to reconsider.
In a boisterous exchange with Irish premier Leo Varadkar, Farage, who leads the UK Independence Party in the European Parliament, said there was an establishment plot to thwart the will of British voters and keep Britain in the EU.
"You are part of course of a big attempt here and elsewhere to frustrate and to attempt to overturn Brexit," Farage said.
"I don't want a second referendum on Brexit. Absolutely not. But I fear that you are all working together with Tony Blair and Nick Clegg to make sure we get the worst possible deal," he said, referring to a former prime minister a former deputy prime minister who have campaigned for a new vote to keep Britain in.
A second referendum on Brexit has been ruled out by Prime Minister Theresa May and is also not backed by opposition Labour Party leader Jeremy Corbyn. Britain served its two year notice last March, putting it on course to exit the EU in 2019.
Farage's flirtation with a new vote — he told a talk show host last week he was warming to the idea as a way to "kill" support for staying in the EU "off for a generation" — captured imaginations in Europe, where politicians are resigned to Britain leaving but reluctant to close the path for it to stay.
On Tuesday, European Council President Donald Tusk weighed in on the debate, telling Britons that "our hearts are still open to you" if they change their minds.
On Wednesday, the EU's chief executive, Jean-Claude Juncker, said that the Union would still be ready to welcome Britain back into the bloc even after it leaves.
"We are not throwing out the British, we want them to stay. And if they want to, they should be able to," he said. "Once the British have left under Article 50 there is still Article 49 which allows a return to membership and I would like that."
In parliament, Varadkar noted that Ireland held a second referendum in 2009 that reversed a 2008 vote to reject an EU treaty. It voted in favor of an amendment overturning a constitutional ban on divorce in 1995, nine years after voters had rejected it.
"I don't think it's anti-democratic for anyone to change their mind or have a second vote," he said.
He won applause for a speech in English, French, German and Gaelic that underlined Ireland's EU loyalty. He rejected Farage's accusation that he was taking a hard line on denying Britain full access to EU markets to damage British interests at the expense of the Irish themselves.