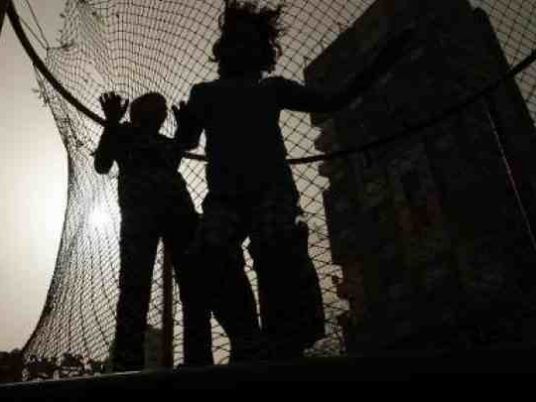 The prosecutor's office in Belqas city, Dakhalia governorate, ordered Friday the detention of a father and his wife for torturing his eight-year-old son and keeping him in chains for 40 days.
Father Mohamed A., a 48-year-old driver from Belqas, faces charges for torturing Atta, his son from a previous marriage, and endangering the child's life by binding him around the neck, hands and legs and chaining him to a staircase for 40 days.
The child's stepmother, thirty-eight-year-old housewife Reda E., was arrested on charges of failing to intervene to save the boy's life.
Mohamed's sisters reported the incident to the police after unsuccessfully attempting to convince their brother to unleash the child.
The police made enquiries into the case, and arrested the couple on suspicion of responsibility for the child's abuse. Forensic experts have been called in to draft a report on the child's condition.
Edited translation from Al-Masry Al-Youm