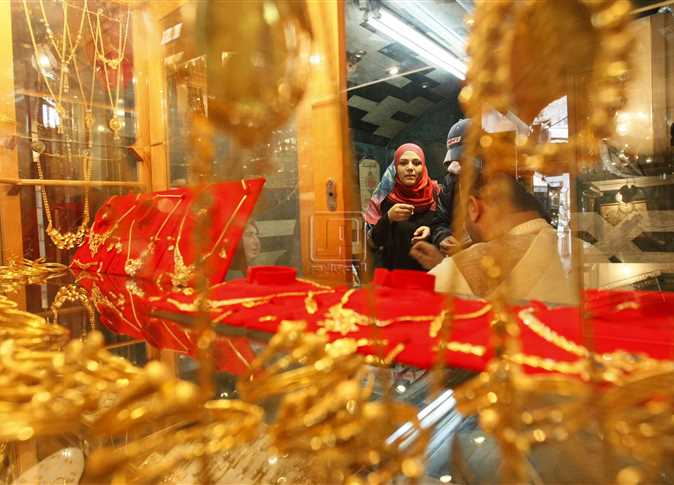 The General Division for Gold and Jewelry at the Federation of Egyptian Chambers of Commerce (FEDCOC) announced an initiative to lower making charges for gold jewelry during May in cooperation with workshops and retail shops.
The head of the division Hani Milad said during a press conference on Sunday that this initiative aims to provide lower prices for customers.
And in cooperation with the Ministry of Supply and Internal Trade, he said that the division will also submit a request for the cabinet to allow Egyptians coming from abroad to bring in a certain amount of gold bars exempt from customs.
Milad explained that this move aims to strike a balance between supply and demand locally.
He noted that in cooperation with the concerned authorities, certain mechanisms, controls and conditions will be put in place to prevent manipulation, with a time-frame likely by the end of this year.
Gold prices are affected by international stock exchanges, the US dollar exchange rate, and supply and demand factors, which have become the main indicator in pricing gold in the local market now, he said.
Milad added that the local and global economic conditions led to a decrease in liquidity and an increase in the desire of citizens to buy gold as a safe haven instead of fluctuating US dollar exchange rates.
He said that the price offered for sale, which ranges from LE 2,800 to LE 2,900 per gram, is the same as the purchase price for merchants, referring to the most popular 21-karat gold.
The difference between the buying and selling prices has become very small, he said, adding that his division is not a pricing entity.