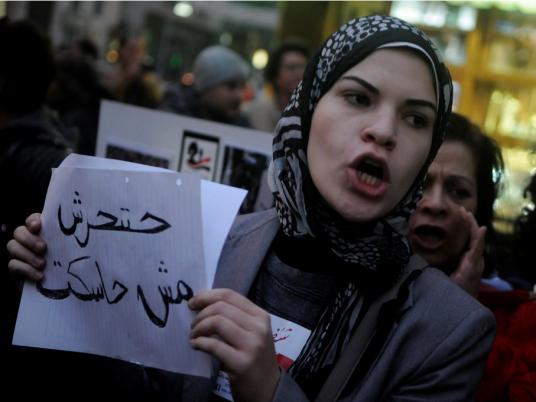 The Egyptian Female Lawyers Initiative submitted a complaint to the Public Prosecution in Cairo on Tuesday against the owner of satellite TV channel al-Umma.
According to the initiative, Shiekh Ahmed Mohamed Mahmoud Abdallah, known as Shiekh Abu Islam, insulted female protesters on air by claiming that their goal going to protests was to be sexually harassed.
The group also called for protests at the Public Prosecution building on Wednesday to condemn Abu Islam's remarks.
Khaled Abu Kreisha, the initiative's legal adviser, said his 26 female clients were demanding an investigation into Abu Islam's comments. The women had taken part in the protest dubbed "The street is ours" to oppose a recent rash of violent sexual assaults on female protesters and activists in and around Tahrir Square.
The group's complaint includes a recording of Abu Islam making the comments. This is not the first time Abu Salam was in the news. He was previously accused of desecrating the Bible during the September 2012 US Embassy protests.
Edited translation from Al-Masry Al-Youm