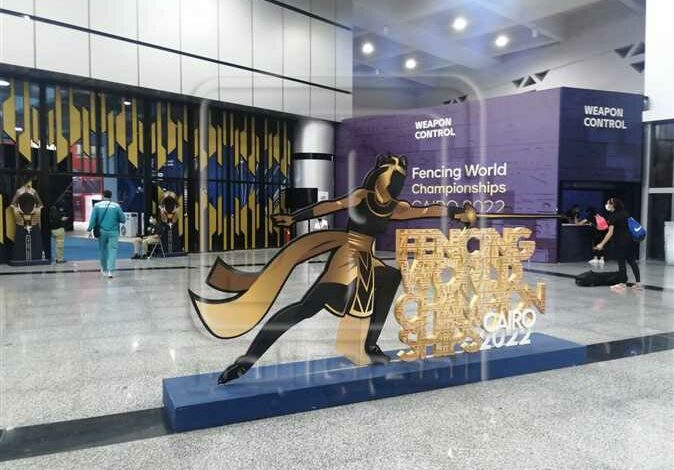 The Fencing World Championships kicked off Monday at Cairo International Stadium at five pm lasting until July 23.
The inauguration was attended by Minister of Sports Ashraf Sobhy, President of the Egyptian Olympic Committee Hisham Hatab, President of the International Handball Federation Hassan Mostafa, Sheikh Salem bin Sultan Al Qasimi, President of the Arab and Emirati Federation for Fencing, President of the Egyptian Federation of Fencing and Vice President of the International Fencing Federation Abdel-Moneim al-Husseini.
The ceremony was also attended by the President of Presentation Company and the organizer of the ceremony, Saif al-Wazir, members of the Board of Directors of the Egyptian and International Federation, some ambassadors of the participating countries and sponsors of the Egyptian Federation of Fencing, in addition to many important sports figures.
Egypt hosts an event that takes place once a year for international fencing players, which is the World Championships for men and women in various categories in the four covered halls of the Cairo International Stadium.
This is the first world championship for men and women after the 2019 edition, which was held in Hungary, and Egypt has not yet been able to win a medal in the world championships for adults.
The head of the Egyptian Federation of Fencing announced earlier that the number of countries that confirmed their participation in the World Fencing Championships has increased to 103.
The tournament is held under the auspices of Prime Minister Mostafa Madbouly, and this comes out of the political leadership's keenness to bring out major sporting events in a manner befitting Egypt's standing in the world, especially after the great successes recently achieved by the world championships held in Egypt.