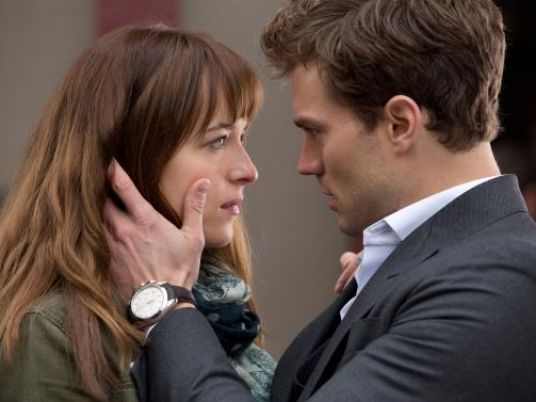 Universal Studios has finally found a producer for "Fifty Shades Darker," the adaptation of second chapter of the BDSM romance trilogy written by E.L. James.
According to Deadline, the studio has chosen well-known TV director James Foley for the job.
The "Fifty Shades of Grey" saga has been a major headache for Universal since the announcement of the books' adaptation to the big screen in 2012. After significant delays in the launch of the first chapter due to casting changes, the second chapter is proving just as difficult to handle. It seems that the studio's problems may be a thing of the past however. Universal has finally scheduled the filming of "Fifty Shades Darker" for the beginning of 2016 with James Foley at the helm.
Particularly active on the small screen, Foley has an impressive list of television shows under his belt: he directed several episodes of "Twin Peaks," "Hannibal," "Wayward Pines" and "House of Cards." His last feature-length production goes back to 2007 with "Perfect Stranger," a thriller starring Halle Berry and Bruce Willis.
Moving on from earlier tension
The director of "Who's That Girl" has come to the project just in time to resurrect the "Fifty Shades of Grey" franchise, which seemed to have been at a stand-still the last couple of months. Despite the success of the first opus, which grossed US$570 million at the global box-office, several artistic disputes prevented the second chapter from staying on schedule and hitting theaters in early 2016.
Because of the tensions with the trilogy's author E. L. James, producer Sam Taylor-Johnson and scriptwriter Kelly Marcel decided to back out of the following two films. The English novelist wants to have the last word on the adaptation. So much so in fact, that she insisted her husband, Niall Leonard, be part of the writing team.
Despite rumors circulating around a pay-raise demand on the part of actors Dakota Johnson and Jamie Dornan, both will star in "Fifty Shades Darker," scheduled for release February 10, 2017. The second episode will focus on the reunion between lovers Anastasia Steele and millionaire Christian Grey. The third and final episode, "Fifty Shades Freed," is expected to hit theaters in February 2018.