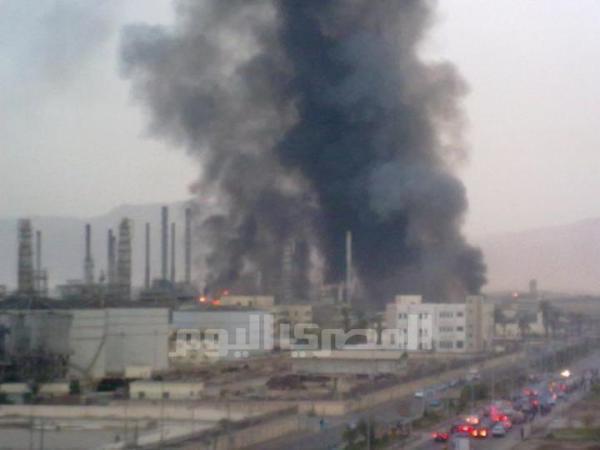 Fires broke out again at a tank at the Nasr Petroleum Company in Suez late Sunday, following being completely extinguished after starting on Saturday.
Kamel Saafan, the company head, said the current fire broke out at one of the petroleum tanks. Most of the fire was controlled, he said, adding that extinguishing oil fires take time.
Total losses to the company's four tanks have exceeded LE5 million, according to Saafan.
The company is completely insured, he said. The administration holds insurance against fires and riots.
Translated from MENA