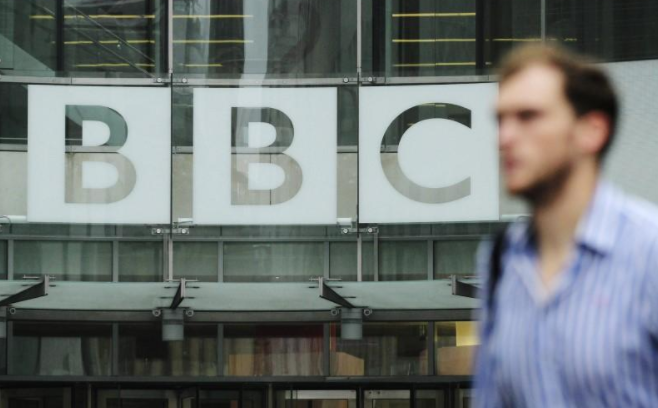 The Cairo Court for Urgent Matters scheduled April 10 as the date for the first hearing into a lawsuit  urging the closure of Cairo's BBC office, and the revoking its licence to operate in Egypt, state-news Al-Ahram reported on Sunday.
Lawyer Mohamed Hamed Salem filed the lawsuit claiming that the BBC broadcasts false news with the aim of undermining the stability of Egypt and defaming Egypt's reputation in the field of human rights. This comes after a recent BBC report entitled 'The shadow over Egypt', which addresses the country's human rights conditions and alleged torture.
In response to the report, Egypt's official State Information Service (SIS) said that report contains "lies and allegations." On March 7, Egypt's State Information Service (SIS) handed the BBC's Cairo bureau chief a "protest note" over the report, which was written by BBC journalist Orla Guerin.
"The author of the report, Orla Guerin aimed to impose her biased personal views and impressions through the report, she committed violations to internationally recognized professional norms, and those of the BBC itself," the SIS statement read.
'The Shadow over Egypt' includes interviews with families of alleged victims of torture and enforced disappearances conducted by security apparatuses.
The BBC report highlighted a woman which it claimed was subjected to forced disappearance by security forces. However, the SIS report noted that the BBC reporter failed to provide any information about the woman or to prove police involvement in the case.
"[We have] tried twice to contact the BBC 'reporter' to get information about the case, but she could not be reached, this is considered a lack of evidence for police involvement in the case," the SIS statement continued.
The report included the case of a young Egyptian woman alleged to have been "forcibly disappeared" in Egypt. The young woman, 25-year-old Zubayda Ibrahim, soon after appeared on Egyptian TV denying claims that she had been kidnapped or tortured by authorities.
Prosecutor General Nabil Sadeq ordered the detention of Mona Mahmoud Mohamed, the mother of Zubayda for 15 days pending investigation over fabrication charges.
The mother is accused of publishing "false news" that harm the national interests of the country, joining an illegal group that aims to suspend the provisions of the constitution to prevent state institutions and public authorities from carrying out their duties: to assault the personal freedom of citizens, to damage national unity and social peace, to use force to bring down the regime, to disrupt public order, and to jeopardize the safety and security of society.
Head of the SIS Diaa Rashwan called on Egyptian officials and the Egyptian elite to boycott the BBC and refrain from conducting interviews with its correspondents and editors until it officially apologizes for the report.