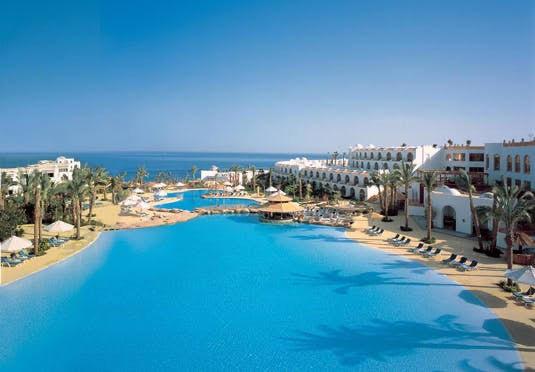 On Monday, Khaled Fouda, Governor of South Sinai, and Ghada Shalaby, Deputy Minister of Tourism and Antiquities attended the inauguration ceremony of the first scheduled flights of the low-cost airline Wizz Air.
There will be subsequent flights between Luton, UK, and Sharm el-Sheikh, Egypt, an official statement by the Ministry of Tourism and Antiquities said.
The first regular flights for Wizz Air were launched on Tuesday between Luton and Hurghada.
Wizz Air is also scheduled to launch four flights per week from Gatwick and Luton airports in the UK to Sharm el-Sheikh and Hurghada airports.
Shalaby said the British market is one of the most important exporting markets for tourism to Egypt, and that the launch of this line reflects the confidence of British tourists in the Egyptian tourist destination.
She added that the launch of these lines confirms the success of the promotional campaign launched by the Tourism Ministry, "Follow the Sun", to promote the Egyptian tourism during the winter tourism season 2022-2023 in a number of targeted countries, including the UK.
Shalaby pointed out that the "Follow the Sun" campaign aims to promote residence tourism and long stay during the winter season at Egyptian resorts in light of the high cost of energy in European countries this winter season, as well as targets tourists who can work remotely.