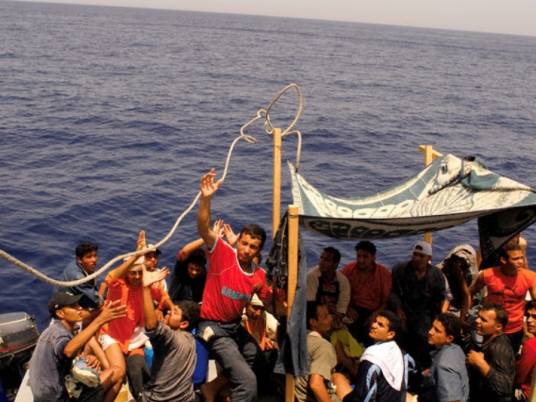 Five victims were recovered from the Mediterranean on Monday while 20 others were arrested attempting to illegally immigrate to Italy.
Residents of Al-Amaira village in Borollos city found the bodies floating and called the police and border guards. They were revealed that they were illegally immigrate to Italy.
Ahmed al-Ganzoury, head of ambulance department of Kafr al-Sheikh province, said on Monday "five ambulances headed to the scene of the incident. The bodies were taken to Balteem central hospital's morgue."
Investigations are being conducted with those arrested to reach the smugglers who helped them.
Edited translation from MENA