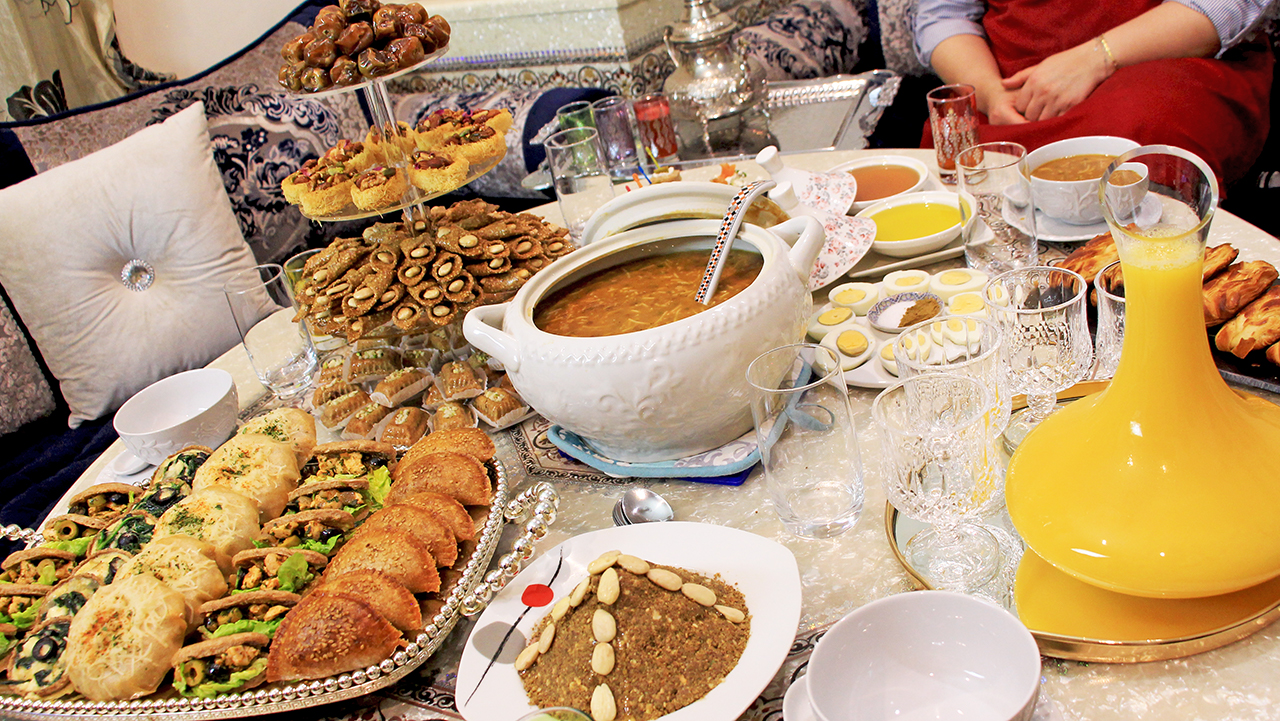 Many fasting people follow harmful eating habits at breakfast and the suhoor meal (pre-dawn meal) during Ramadan, which can lead to health issues.
Nutritionists have therefore provided five basic tips for proper nutrition:
Stop eating sweets after iftar as they increase risks of obesity, and replace the sweets with rice cooked with milk or pudding cooked with small amounts of sugar, honey, or low-fat milk because these foods are rich in calcium.
Avoid drinking coffee, tea, and ready-made juices containing sugar and fiber during the Suhoor meal.
Avoid eating bread, white rice, pastries, spices, fried foods, and foods containing sugar and salt at the Suhoor meal.
Do not sleep immediately after breakfast.
Replace ready-made soup that is rich in calories, fats and preservatives with homemade soup.
Edited translation from Al-Masry Al-Youm