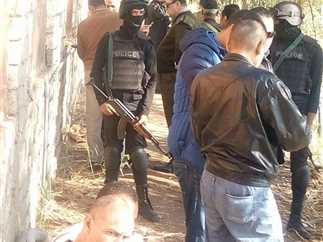 Five people drowned and 17 others were injured on Sunday in the sinking of a ferryboat between Monufiya and Beheira governorates.
Diaa Eddin Qotb, mayor of al-Shohadaa city in Monufiya near which the ferryboat sank, added that the capacity of the boat is only eight workers, but the boat owner and the captain loaded it with 25 workers; 20 of them were rescued and the rest died.
The bodies of the five workers were lifted and transferred to al-Shohadaa Hospital.
Undersecretary of the Health Ministry Alaa Osman in Beheira said that all the deceased lived in Menoufiya and were transferred to nearby hospitals within their governorate. Nearby health facilities were also equipped to help if necessary, he added.
Sources in Monufiya governorate confirmed that Major General Saeed Abbas, governor of Menoufiya, inspected the scene of the incident.
The sources added that a committee will be formed to inspect the validity of ferryboats operating in Monufiya.
A claim was filed with the incident and the ferryboat's captain was arrested.
Edited translation from Al-Masry Al-Youm