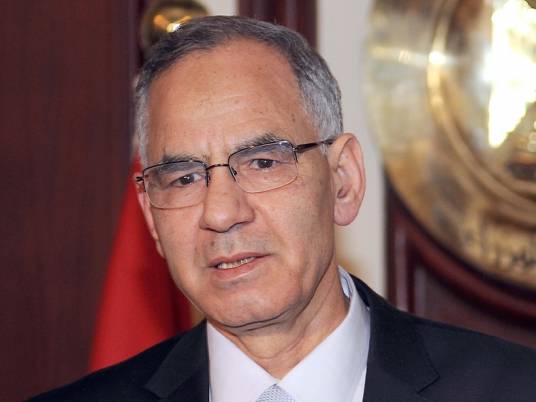 Member of the Guidance Bureau of the Muslim Brotherhood (MB) and former Local Development Minister Mohamed Ali Beshr said Wednesday after meeting with the European Union High Representative for Foreign Affairs and Security, Catherine Ashton, that Ashton had been made aware of the stance of the MB and the Freedom and Justice Party toward the current situation in Egypt.
A number of top members of the Muslim Brotherhood, led by Amr Darrag, member of the Executive Office of the Freedom and Justice Party, clarified during the meeting that they reject the coup against the will of the people and oppose the toppling of a legitimate and elected president, and that they are determined to bring him back to power, Beshr told Al-Masry Al-Youm.
Beshr pointed out that the National Coalition to Support Legitimacy had nominated them to represent the group in the meeting.
"The aim of the meeting was to deliver the message to [Ashton] that we reject the coup and condemn the assault on constitutional legitimacy and the practices of the security bodies against peaceful demonstrators, many of whom they killed in the incidents at the Republican Guard headquarters and Ramses Square," he said.
They demanded the release of
the president and other
political detainees, he added.
Ashton
listened to their point of view, as
they insisted that they reject foreign interference in Egypt's internal policies and that any national reconciliation should take place after legitimacy has been reestablished, he said.
"We expected international powers, including the EU,
to condemn the coup against constitutional legitimacy. Instead, the EU
did not announce its position and did not reject the military coup," Beshr said.
He added that Ashton confirmed that the European Union will not interfere in Egypt's internal affairs and that she condemned assaults on peaceful protesters.
Edited translation from Al-Masry Al-Youm