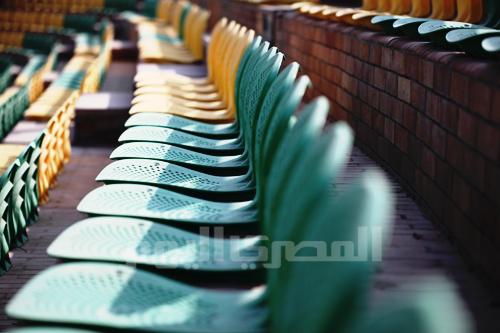 Football player Salah Amin of the Tala'ea El-Geish football club was referred to a disciplinary committee on Wednesday for flashing a political sign indicating his support for Field Marshal Abdel Fattah al-Sisi during a match with the Ismaili team.
Committee chairman Gamal Diab said he requested the match report and the results of the investigations that the club conducted with the player and whether he was punished for the act.
"Such acts violate the norms of the International Federation," he said.
The same committee had previously suspended Ahmed Abdel Zahir, a striker in the football team Ahly, for three months and banned him from the national team for a year, when he brandished the Rabaa sign in the final match of the African Champions League on 10 November.
Meanwhile, the Referee Committee also decided to refer former international referee Nasser Sadek to the disciplinary committee for his political stance vis-a-vis the 30 June revolution and his continued attacks on the football and referees committees.
The committee awaits Sadek's return from Qatar, where he works for the Al-Jazeera channel, to officially inform him of the decision.
Committee chairman Essam Abdel Fattah said Sadek's actions are unacceptable and will not be tolerated.
"The political differences between Egypt and Qatar have heavily impacted cooperation between the referee committees of the two countries, although we had signed a cooperation agreement last year," he said. "They haven't called Egyptian referees for any of their matches in the last few months."
Edited translation from Al-Masry Al-Youm