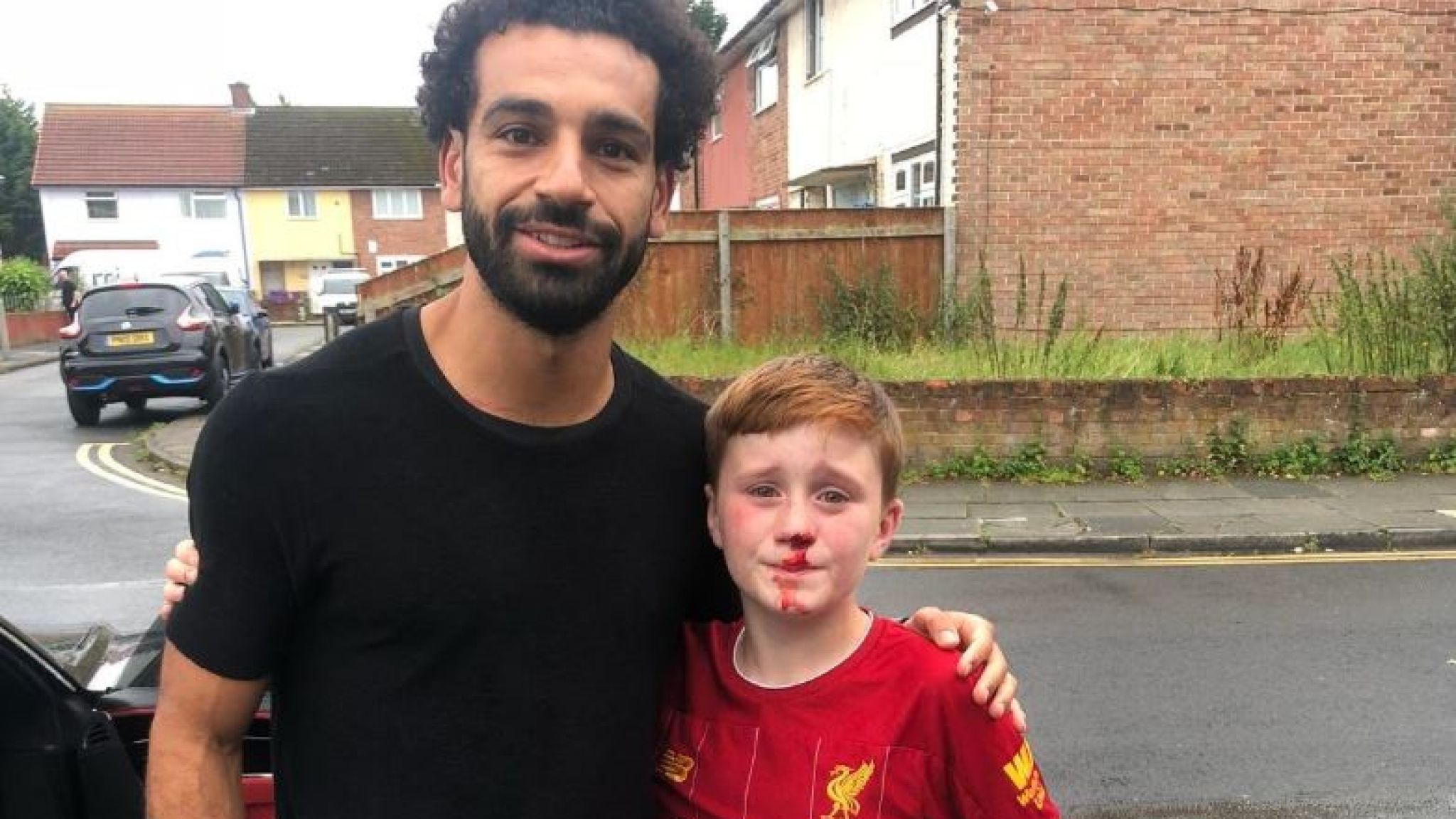 Full of love for Mo Salah, an 11-year-old fanboy broke his nose while running to meet his idol and take a picture with him. The boy managed to snap his dream photo despite his bloody nose.
Seeing his favorite footballer's car, Louis Fowler rushed as quickly as he could along with his younger brother to meet Salah. Loving fan Fowler crashed, ending up with a broken nose, Sky News reported.
Mo Salah saw the sequence of events and returned to check on the injured fan.
"Whilst [we were] ringing an ambulance, we saw Mo driving into the close, having spotted Louis and followed back to the close to check they were both okay," Louis' stepfather, Joe Cooper, told Sky News.
The stepfather described the priceless reaction of the two young boys when they saw the famed striker stopping his car, then posing to take a couple of photos with them. He said that the children were overwhelmed, screaming and hugging the footballer.
"Mo was very apologetic and caring and was really compassionate towards the boys and made them feel so much better," Cooper added to Sky News.
Salah scored 32 Premier League goals last season, making it to the finals. The Egyptian star was selected as PFA Player of the Year ahead of Manchester City title-winner Kevin De Bruyne.
Star Salah won African Player of the Year for the second consecutive year in 2018. He is the fourth African player to snatch this title back-to-back, following El Hadji Diouf, Samuel Eto'o, and Yaya Touré.
Photo credit: Sky News, by Joe Cooper