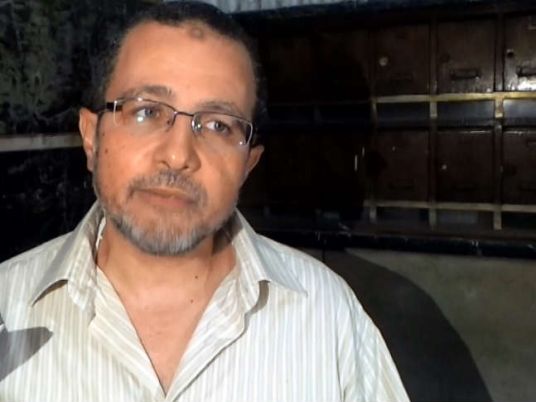 In a speech marking the opening of a factory in Alexandria on Saturday, President Abdel Fattah al-Sisi said that former Prime Minister Hesham Qandil had ignored his recommendation for complete transparency with the public concerning Egypt's economic difficulties, whilst the two were serving in Morsi's government.
During Saturday's speech, in which Sisi spoke firmly about imminent austerity measures to tackle Egypt's struggling economy, the president said that Qandil had failed to clarify the extent of the crisis for fear of a backlash whilst in office, despite the advice of Sisi who was serving as defense minister at the time.
Sisi's remarks of Saturday sparked criticism of Qandil within the Irrigation Ministry and its affiliated National Water Research Center (NWRC), where the former PM works currently, as well as speculation over his future career with NWRC.
Official sources from the ministry said on Saturday that Qandil was a sympathizer with the ousted Muslim Brotherhood, but defending him against accusations of having compromised his professional integrity.
He had a calm manner as Irrigation Minister between 2011-2012, the sources said, which helped him keep the lid on protests within the ministry after the political upheaval of the popular uprising that toppled Mubarak's government in 2011.
Qandil has previously served a year in prison for not having implemented a court ruling against the privatization of the company Nile Cotton Ginning. The Court of Cassation annulled his prison sentence in July 2014, by which point he had already served the sentence. After getting out of prison he vowed to distance himself from politics, resuming his research for the NWRC.
The ministry sources said that Qandil currently works as a professor at NWRC's Drainage Research Institute, whose head, Alaa Abd el-Mottaleb, vowed to disburse Qandil's salary without need for him to come into the institute, while he waits for reactions to Sisi's remarks to blow over.