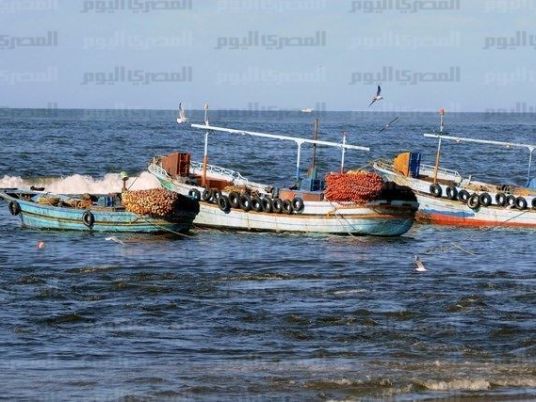 Forty-five Egyptian fishermen who were aboard three boats were announced detained in Yemen over violating the Yemeni territorial waters on Tuesday.
A state of anger prevailed among residents of Matariya City in Daqahlia and Ezbet al-Borg in Damietta to which the fishermen belong. They called on President Abdel Fattah al-Sisi to intervene for their release.
Captain fisherman Abdo al-Refaie in Matariya said the detained fishermen went fishing from al-Baranis port in Suez on December 1. They contacted their families on a regular basis until 4 days ago, due to bad weather. It was during this period that they were arrested.
The three boats have fishing permits valid for international waters, according to Refaei.
Due to bad weather, the boats drifted to the Yemeni territorial waters and apparently there is were the fisherman were arrested.
Yemeni authorities demanded a large fine for their release, which the fishermen cannot afford, explained Refaei.
The head of the independent fishermen's union in Matariya, Taha al-Sheridy, called on the Foreign Ministry to intervene with Yemeni authorities for the release of the detainees.
Dozens of relatives to the detainees gathered at the local headquarters of Matariya city to call for the intervention of President Abdel Fattah al-Sisi, saying that the wind and bad weather took the boats to Yemeni territorial waters.
Edited translation from Al-Masry Al-Youm