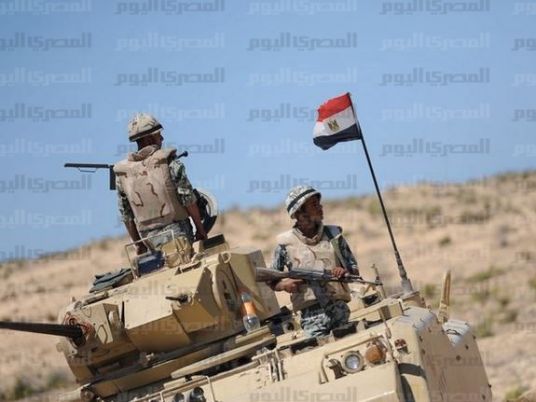 Four Central Security Forces recruits were killed Saturday evening by unidentified assailants in Rafah, North Sinai.
The four recruits were killed in the same way the 25 recruits in the incident known in media as "second Rafah massacre" were killed in 2013, security sources told Al-Masry Al-Youm.
The recruits were placed on the ground and killed execution-style using ammunition from Rafah, North Sinai, sources said.
Eyewitnesses in the area of Yamit in Rafah said they had seen a number of armed men pull the recruits out of their microbus before shooting them.
The killed recruits were Karim Ali Mahmoud, 21, Mohamed Gamal Rateb, 21, Youssef Ahmed Abouel Wafa, 21, and Mohamed Nasr Ismail, 21. The four were affiliated with al-Ahrash CSF sector in Rafah.
A security source said the recruits were on their way the CSF camp.
Army troops cordoned off the area of ​​the incident to track down the assailants.
Edited translation from Al-Masry Al-Youm