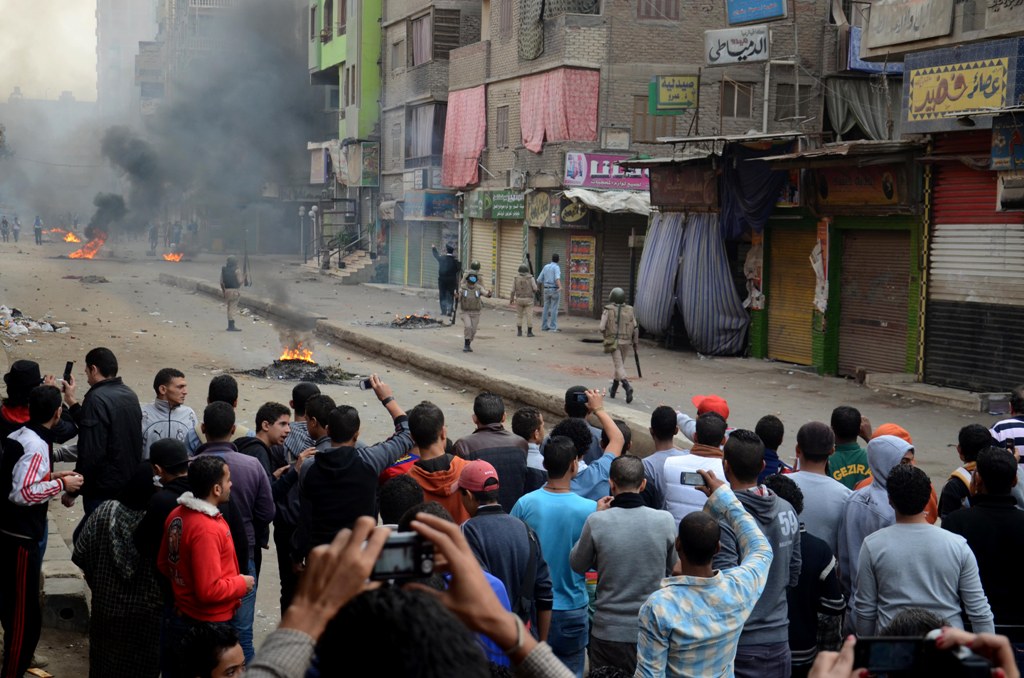 he Interior Ministry said four people were killed and nine others injured, including two police officers, Sohag after clashes with Muslim Brotherhood supporters Tuesday.
The Interior Ministry accused Brotherhood supporters in an official statement Tuesday of firing at passers-by in Sohag to prevent them from participating in the referendum. The statement added that 17 protesters were arrested while allegedly possessing four automatic rifles.
A medical source at the Egyptian Ministry of Health said Tuesday that three voters died of natural causes.
Two of them suffered heart attacks in Zamalek and Ain al-Sira.
The third was transferred to a hospital in Haram, and the cause of death was not announced.
Edited translation from Al-Masry Al-Youm