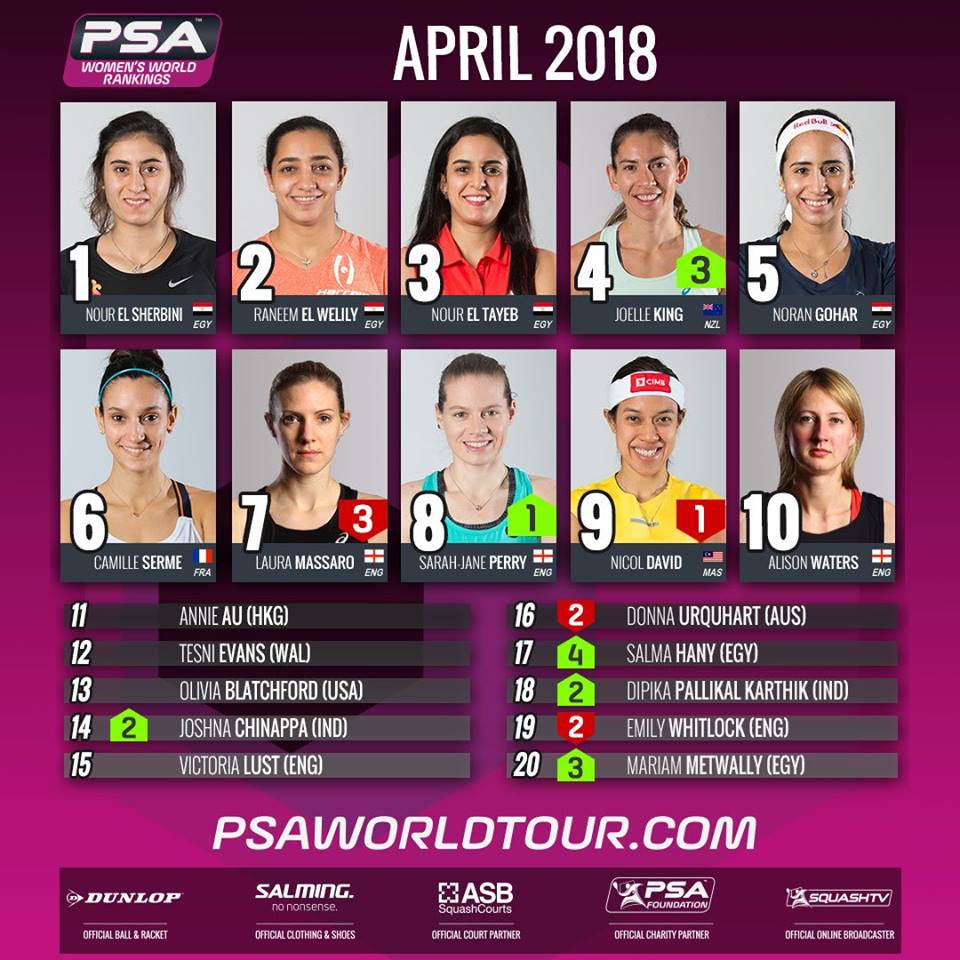 Egyptian women dominated the top five spots on list of the Professional Squash Association (PSA) World Tour, for April's top 20 World Rankings, with four out of five squash professionals being Egyptian.
The list was topped by the world number one in squash, Nour El-Sherbini, who has held first place 24 consecutive months. The 21-year-old champion was crowned in 2017 after the China Squash Open Women's Championship to become the third Egyptian woman to be crowned world number one after Heba al-Torky and Raneem al-Weleily, who achieved the rank in 2008 and 2015 respectively. She moreover won the 2018 Women's J.P. Morgan Tournament of Champions title in New York.
The skillful Weleily ranked second on the PSA list in April ranking, followed by Nour al-Tayeb and Nouran Gohar, who were ranked third and fifth respectively.
Elsewhere, it's only few weeks before the Gouna International Squash Open, bringing 112 of the world's best squash players from 17 countries to compete. Qualifications take place on April 18-19 at the Gouna Squash Complex, and the main draw runs from April 20-27 at the complex and on the Glass Court at Abu Tig Marina.