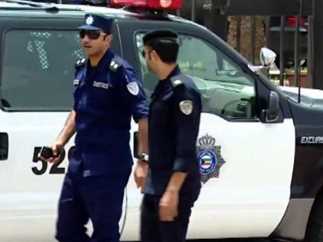 Kuwaiti newspaper Al-Rai reported on Friday that four Egyptians have been arrested by Kuwaiti police for possession of $7 million, standing accused of trading foreign currency on the black market.
A fifth suspect who escaped during arrest is being searched for, the paper added.
The four suspects, who are currently being interrogated, were planning to sell the money to a Kuwaiti citizen, said the paper.
A security source told the newspaper that a citizen received an offer from one of his Egyptian friends, offering to sell him $20 million on the black market. The deal would have exchanged 730,000 dinars for every $5 million.
The citizen quickly reported the incident to the police, before the police agreed with the citizen to pretend to move on with the deal, in order that the suspects can be caught by police in a sting operation.
He agreed with the five Egyptian suspects to hand over the sum in Kuwait's al-Jabriya area, where they were subsequently arrested.
The police found $7 million in two bags that were in the suspects' possession, and interrogated them in search of the remaining $13 million.
Edited translation from Al-Masry Al-Youm