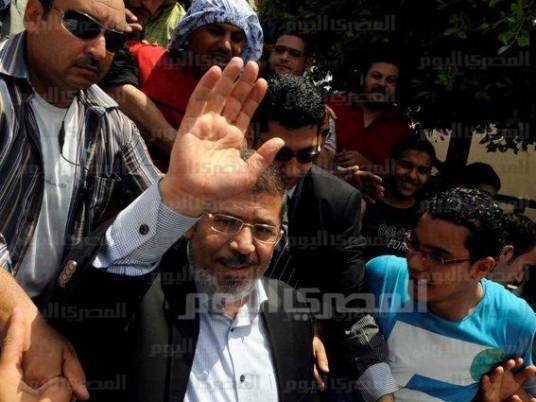 France's foreign minister demanded Tuesday that Egypt's ousted president Mohamed Morsy be freed, describing the political crisis as "very critical" after bloody unrest in Cairo.
"We condemn the violence… We call for dialogue and for the release of president Morsy," Laurent Fabius told reporters.
"The situation is very critical. We call for the rejection of violence and for the release of political prisoners including former president Morsy."
Egypt has been locked in an increasingly bloody political crisis since Morsy was ousted in a July 3 coup, amid violent clashes between his supporters and opponents.
Fabius's comments come as EU foreign policy chief Catherine Ashton is on a trip to Egypt, where she held a two-hour meeting with Morsy and pressed for an end to the bloodshed.
She has urged a political transition that would include the Muslim Brotherhood organisation from which Morsy hails.
The French minister was due to hold talks by phone with Ashton on Tuesday.