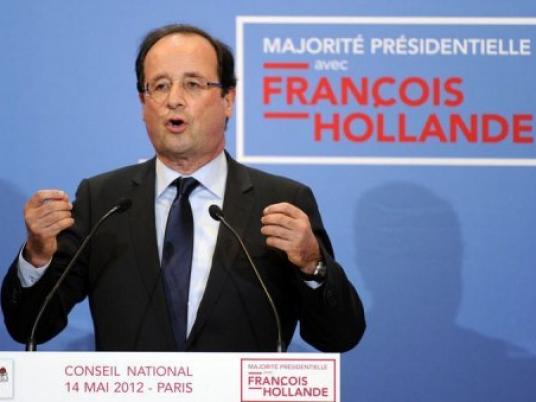 French President François Hollande said in an interview published in Le Monde on Friday that the British House of Commons' disapproval of British participation in a military strike against Syria will not affect the French position.
France calls for a "commensurate and decisive" intervention against Damascus.
Hollande did not rule out the possibility of an air strike against Syria before Wednesday, the day the French National Assembly will hold a meeting to discuss the Syrian issue in an extraordinary session.
He added that there are several pieces of evidence that the Syrian regime is responsible for the alleged chemical weapon attack that led to the killing of hundreds in the Damascus countryside on 21 August.