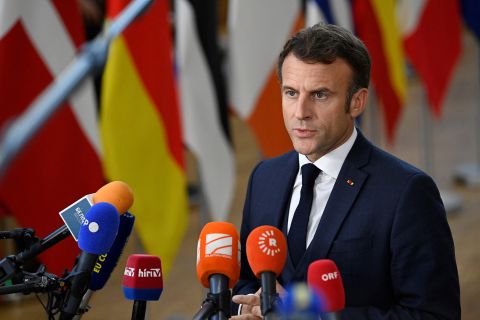 French President Emmanuel Macron called for political stability in Britain after UK Prime Minister Liz Truss announced her resignation Thursday.
"I want to say that France, as a nation and as a people who are friends of the British people, wishes above all for stability in the context that we know, which is a context of war," Macron told the media while attending an EU summit in Brussels.
"Personally, I am always sad to see a colleague leave, but what I want is to see this stability return as soon as possible," he added.
Remember: Truss created controversy during the Conservative leadership contest when she said "the jury is still out" when asked whether Macron is a "friend or a foe" of the UK.