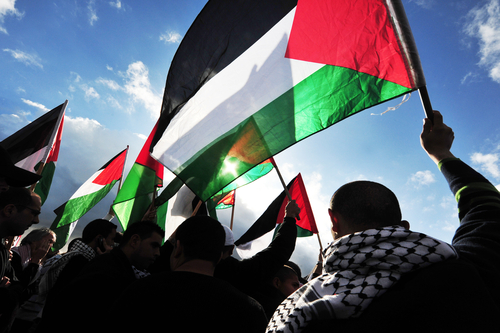 A number of French activists left Cairo International Airport to other world capitals after Egyptian authorities denied on Thursday their entry to Gaza through the Rafah crossing.
The activists protested the authorities' decision not to allow them entrance by lying on the floor in the airport imitating dead bodies while draping Palestinian flags on their bodies.
Four of them headed to Brussels, four others to Germany, and three to Paris.
A source at the Cairo airport said the French consul to Cairo apologized for the lack of cooperation by activists with the airport authorities.
The source added that the security did respond to the provocations of activists as they were instructed to act with the utmost restraint until the activists left the country.
Edited translation from Al-Masry Al-Youm