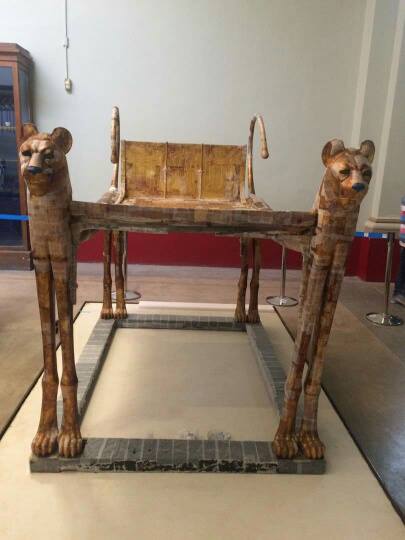 A team from the Grand Egyptian Museum (GEM) started packing this week Pharaoh King Tutankhamun's treasured collection at the Egyptian Museum in Tahrir Square in a step towards transferring it to its permanent location at the GEM, the ministry of Antiquities said in a statement.
Tarek Tawfik, GEM supervisor-general, said that the team is now packing the golden king's funerary bed, made of wood, gilded with gold sheets and decorated with the head of the Goddess Sekhmet.
The bed was subjected to scientific documentation and first-aid restoration to guarantee its safe transportation, the ministry of Antiquities pointed out.
According to a planned schedule, all King Tutankhamun (Tut) artifacts are to be packed and transported to the GEM by mid-2018, until the soft opening of the new museum.
An international conference on King Tut was held in Cairo earlier this month to explore options for the safe transportation of the pharaoh's collection from the Egyptian museum in downtown Cairo to the new Grand Museum being built close to the Giza Pyramids plateau.
The conference has been taking place every year in Egypt's capital since 2015, where antiquities and archaeology experts from Egypt, France, Germany, Switzerland, Denmark and Japan meet to discuss how best to preserve the ancient artifacts and to facilitate their transportation.
The boy-king died when he was only 19 years old and ruled Egypt more than 3,000 years ago.
The tomb was discovered in 1922 in the southern city of Luxor, Wadi El Melook.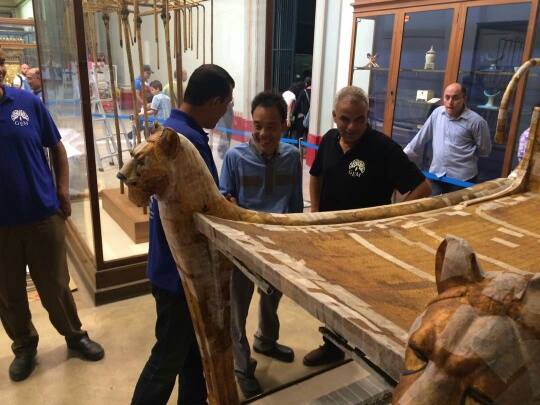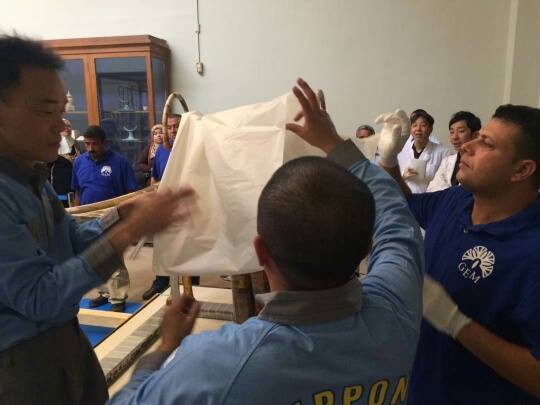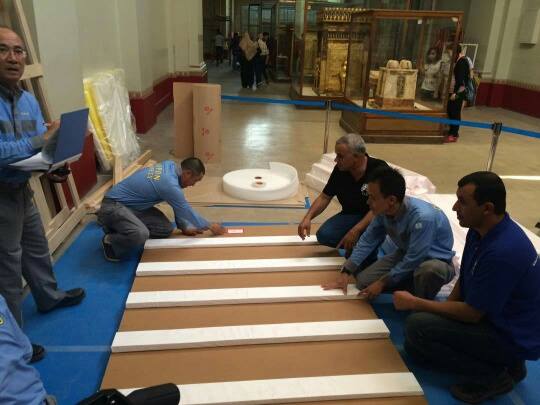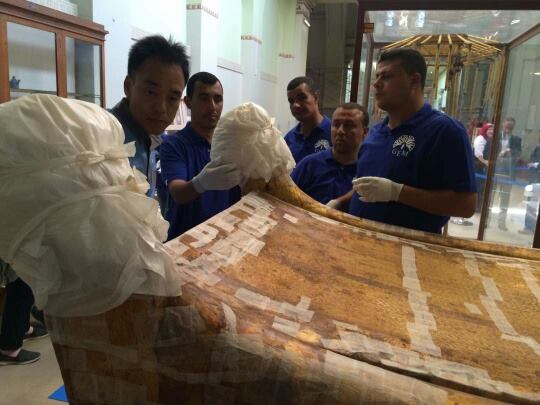 Photo Credits: Ministry of Antiquities Facebook Page