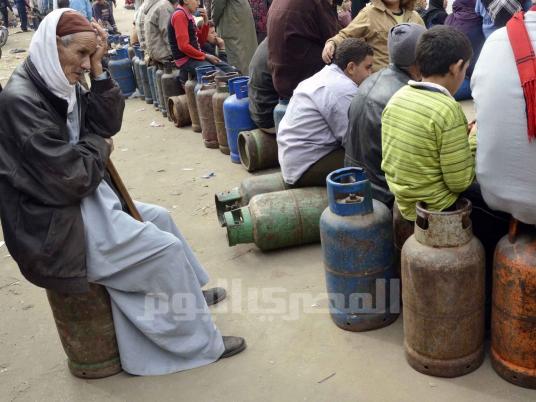 The urban consumer price index for February this year was 121.1 versus 110.9 a year earlier, pushed up by the rising prices of gas and butane cylinders, Egypt's state statistics agency said on its website Saturday.
CAPMAS also said that Egypt's urban consumer inflation climbed to 10.9 percent in the 12 months to February, up from 8.57 percent in January.
CAPMAS said that the main increases in basic commodities were reported in gas and butane cylinders, the prices of which rose 12.4 percent; chicken, which rose 8.4 percent; and tomatoes, which rose 5.1 percent.
About a fifth of Egypt's population of 80 million people lives on US$2 a day. Egypt subsidizes fuel so that the lowest grade, 80 Octane, is sold for just LE1 (around US$0.17) per liter, well below its market value.
The budget set for energy subsidies by the new government amounts to LE95 billion. However, some are demanding that energy subsidies be cut, particularly due to allegations that corporations and the wealthy are the primary beneficiaries.