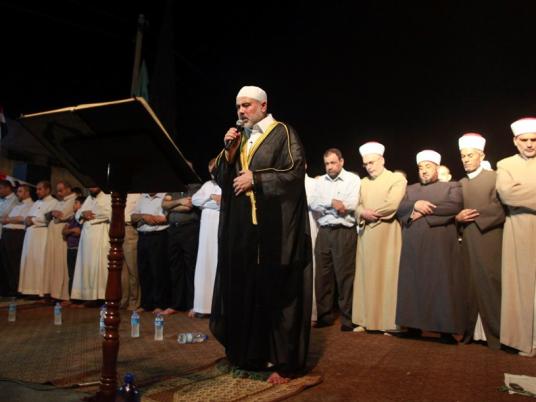 Ismail Haniyeh, prime minister of Gaza, said on Thursday that his government is ready to close all tunnels at the border with Egypt if border crossings are opened or a free trade zone is established.
At a meeting with an Egyptian delegation including figures from several political currents, Haniyeh said, "We had to resort to the tunnels after Israel besieged Gaza," describing the tunnels as "the artery of life for the Gaza Strip."
The Egyptian delegation's visit to Gaza has significance and emphasizes the Egyptian role in supporting the Palestinian case, he said.
Haniyeh condemned the attack on Egyptian security guards in Rafah which led to the death of 16, adding that those who perpetrated the assault wanted to drive a wedge between Egyptians and Palestinians.
He added that the attack failed to achieve its goals, though, and emphasized that the security of Egypt is connected to that of Palestine and its people.
Haniyeh said his government is ready to cooperate with Egypt to protect Egyptian national security, which he said is the security of all Arabs.
The Egyptian delegation, made up of 11 figures from across the political spectrum, arrived in Gaza on Tuesday to express solidarity with Palestinian resistance and is expected to leave on Saturday.
Edited translation from MENA