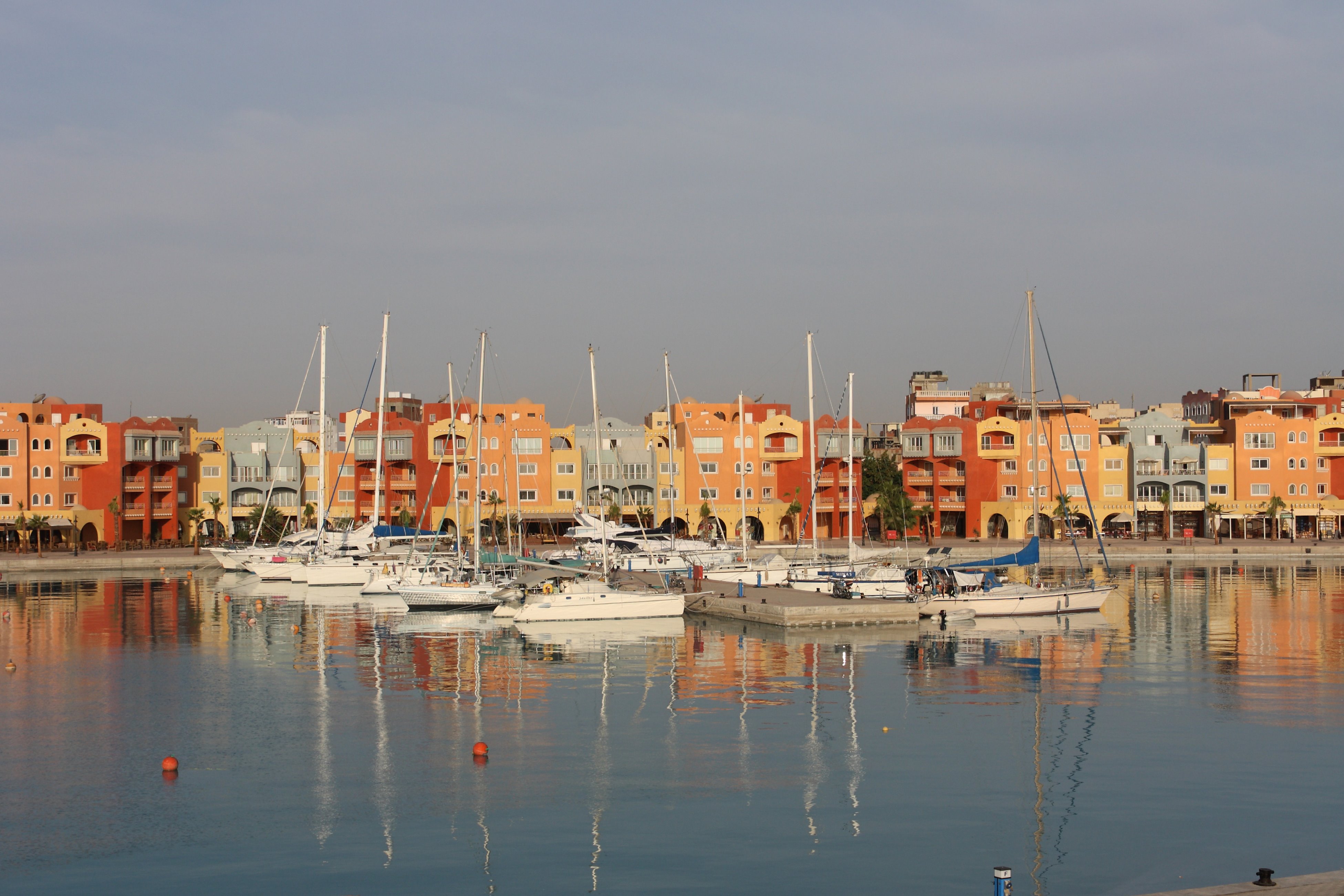 With tourism at its highest since 2010, Travel News has added Hurghada as a tourist destination. The German website announced a direct flight line from Geneva to the popular Red Sea destination for the 2018/2019 winter season, Al-Ahram website reported.
From October 28 onwards, the airline will generally expand its flights from Geneva. Flights to Hurghada will be available on Saturdays between October 13 and December 15, and on Sundays between December 23 and March 30. They will be operated by the Bombardier-CS300, which accommodates 145 passengers.
Italian website Malpensa has followed suit, indicating the return of Italian tourism with the re-introduction of EasyJet flights to Hurghada. The British low-cost airline will run flights from from Milan to Egypt, following a three-year suspension of flights to Sharm el-Sheikh.
Domestic tourism in Hurghada hotels recorded an impressive occupancy rate of 100 percent in June, despite that period's high prices of accommodation – which range between LE1,500 to LE3,000 per night for an all-inclusive double room.
The thousands of Egyptians residing in Gulf countries who return for the summer contributed to the Red Sea's high hotel occupancy rates – as well as an improved number of European and Chinese tourists.
The current season in the Red Sea is the most active since 2010, according to Peter Wagdy, reception manager at a Hurghada hotel. He told Al-Ahram Portal that hotel workers who have been sent on an open-ended vacation over the past few years have been reinstated this season due the tourist inflow.
Khaled al-Sayyed, Marketing Director of a major tourist resort in Sagafa, added that most of the cruise offices have returned to work and reinstated their employees. "The private beaches have become crowded with tourists from the early hours of the morning until the sun sets,"
Meanwhile Mahmoud Ali, owner of a tourist bazaar in Hurghada, noted a flourish of buying and selling following the recession of the past few years – he pointed out that most bazaars are seeking new workers.
German tourist Ula Hartung told Al-Ahram Portal that she and her family are consistent keen visitors to Hurghada, having visited during the terrorism warnings. Hartung reported feeling safer in Hurghada "than any other place", walking freely on its streets without harassment – especially on the Sheraton tourist road, and the tourist walkway.
Tourism expert Essam Ali opined that the return of tourist flow to Hurghada is due to the improvement of security situation and the flotation of the pound. He mentioned that the number of tourists who visited Egypt during the first quarter of this year stood at 2.2 million tourists, with an increase of 30 percent, compared to the same period of 2017.
Tourism revenues are expected to exceed US$ 9 billion in the current season, compared with $7.6 billion for the same period in 2017, when 8.3 million tourists visited Egypt, he added.
Egypt has regained tourism from over 40 countries, except for the Russia – whose charter flights are still expected to resume in October 2018, according to Ali.
He estimated that Egypt will witness a greater tourism momentum during the months of October, November and December of 2018, expecting Egypt to receive about 12 million tourists by the end of 2018. Hurghada is predicted to have the highest occupancy rates compared to other cities like Sharm el-Sheikh, Taba and Aswan.
Hurghada seized 60 percent of incoming tourism to Egypt during the last 8 years, Ali said.
Ahmed Allam, the owner of a travel agency, called on EgyptAir to play a more active role by acquiring a larger share of incoming tourism, pointing out that its current share does not exceed 5 percent. He argued that this makes foreign travel agencies, particularly from Turkey, choose other destinations over Egypt.
Roughly 387,000 tourists visited the Red Sea governorate in June, 300,000 of which were foreign according to the Red Sea Governorate's official statistics.
German nationals comprised the highest number of tourists, at 110,655, while Egyptians came second with 82,640 visitors. This was followed by Czech, British and Polish tourists at 27,852, 22,527 and 20,238, respectively. The Red Sea also received 10,000 tourists from Belarus, 8,000 from Slovakia, 9,000 Italians, and 8,121 from Holland.
Meanwhile, the statistics revealed a decline in tourism from Arab countries, with a mere 1,506 visitors.
At the bottom of countries recorded were Malaysia and Japan, with only 11 Malaysians and 19 Japanese visiting the Red Sea that month.
The average occupancy rate in tourist hotels in the Red Sea in the last month stood at 63.41 percent. Safaga city hotels recorded the highest occupancy rate of 66 percent, followed by Marsa Alam, Hurghada, and Qusair City with 64.75, 63.21, and 49 percent respectively.