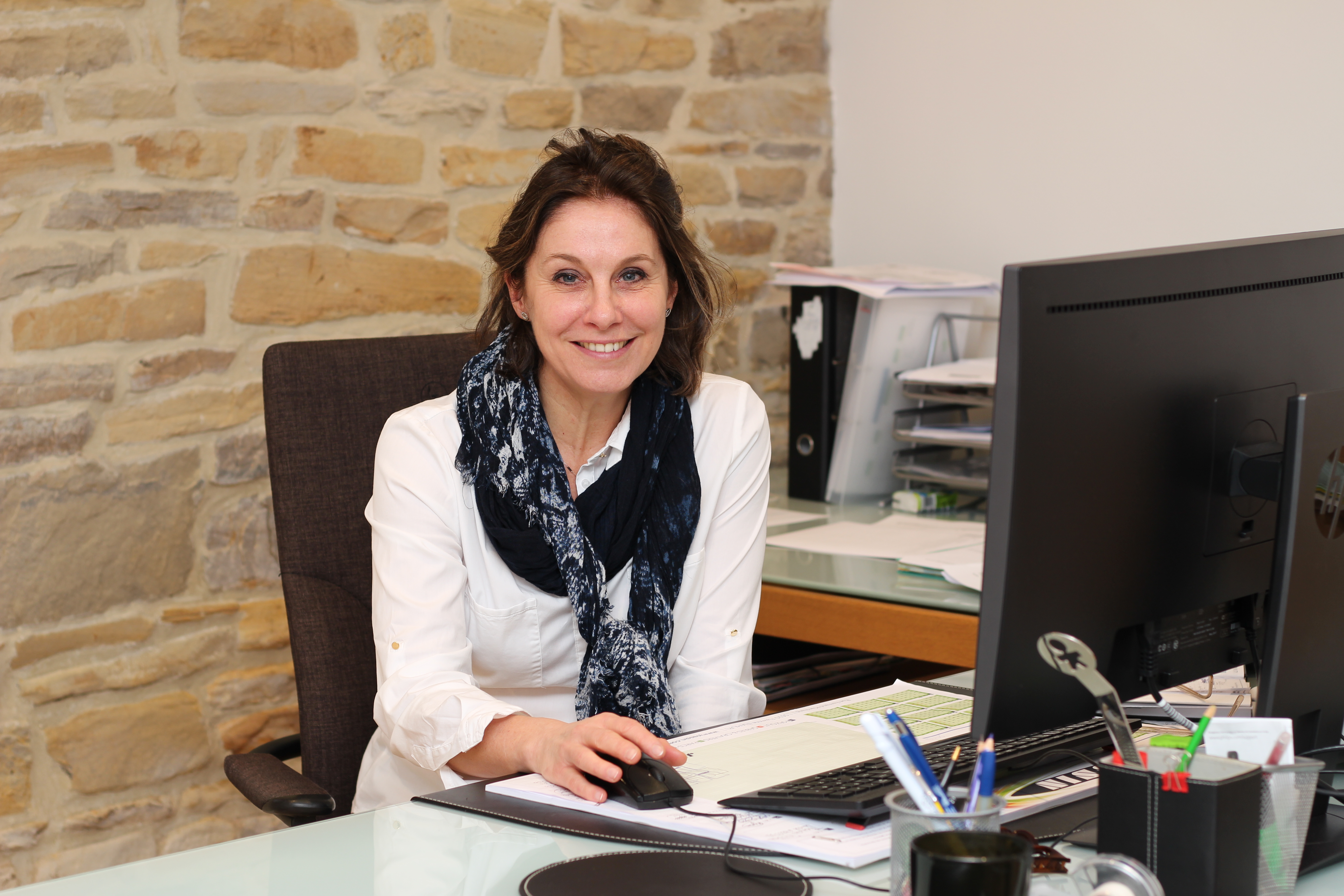 By Christelle Gilquin for Femmes d'Aujourd'hui
"A diet that's good for both body and planet? It starts here." Geneviève Moreau endorses a health-conscious and sustainable diet, that's good for both our bodies and the planet. Convinced of its virtues,
former GP Moreau, 52, now runs training courses for professionals and individuals at her institute.
In the eyes of Geneviève Moreau, a general physician by training, food is our main medicine. While she was still practising and paying home visits to treat a patient for a throat infection or flu, it wasn't uncommon for her to take a peep inside the fridge to get an idea of the household's eating habits.
"It all began when my eldest was little," recalled the mother of three. "One day, he swallowed a peanut and went into anaphylactic shock. Fortunately, I had everything that was needed to save him to hand, but I was curious to understand what was happening in his metabolism that had made him allergic."
She went on several training courses, that taught nutrition with benefits for both health and the environment. "In all my training to become a doctor, just eight hours of teaching were dedicated to nutrition," Moreau lamented.
"Plating up health"
She began to combine her patients' regular treatment with suggestions for vitamins to take, along with omega 3 and even entire menus.
"Nowadays this approach can almost seem banal, but at the time, far from it. When I was growing up, people didn't care about what they ate; we ate meat, chips, sauces full of cream…"
One day, one of Moreau's patients said to her, "Your menus do me so much good, but when I go on holiday I go back to eating other foods and I get sick again. You ought to train the chefs at restaurants."
Moreau decided to set up the Institut-SIIN, or Scientific Institute for Intelligent Nutrition, with the help of one of her nutrition teachers and that of a scientific academy. Founded in 2009, the Institut is offering a way forward.
"In the past, we didn't use to make a strong connection between a healthy diet and the planet. We didn't pay attention to the environmental costs of our eating habits, nor the fact that many contemporary first world health issues (numerous types of cancer, obesity, cardiovascular conditions, neuropsychiatric disorders, food allergies, attention disorders…) are so closely linked with what we eat.
Medical professionals were aware that eating habits needed to change, but they didn't know how."
Moreau's approach slowly began to gain recognition. Belgium's King Baudouin Foundation awarded her a prize, and she was named an Ashoka Fellow (the world's leading network of social entrepreneurs), thanks to which she received a three-year grant.
Finally able to pay herself a salary, in 2016 Moreau gave up her medical practice to concentrate on her new calling.
Every consumer has the power to make a difference
Since setting up, Geneviève and her small team of 8 have trained 3,200 professionals (health professionals, as well as chefs and cooks…) – in Belgium, France, Switzerland, Canada and the UK – who go on to become ambassadors of the program for the individuals they care for, advise or feed…*
Now a reference in its sector, the Institut is regularly consulted by brands that want to launch a new healthy product, or by government officials working on a new law.
"What motivates me is being able to teach consumers to make the right choices, whenever they can. To buy an industrially-farmed chicken that was badly fed and stuffed with antibiotics – harmful to both health and the planet, or an organic chicken that was raised in good conditions? Purchase a processed, pre-packaged cake that's full of food colouring, or make one at home with flour, eggs, sugar, butter and milk? Every one of us can be a change- maker. Agribusiness is ready to change, if the public asks for it. If consumers started to only buy healthy types of biscuit, brands wouldn't produce any other type! Sadly, to read and understand the labels properly (which is indispensable!) and develop the right habits, you virtually need a university degree!"
A Herculean task
Moreau is still buzzing with new ideas: she wants better labelling on healthy products, and to work with the European Commission – as well as Belgium's Public Centres for Social Welfare (CPAS). "It makes no
sense to have to pay more for healthy products – why should unrefined sugar cost more than refined sugar? No-one should be denied the chance to make the right choice." There will be no slowing down, then. "I'm glad I chose this path. I feel like I've got my first foot on the ladder, but things are not progressing as fast as they should. There's so much more to be done to change mentalities. It's a Herculean task."
www.siin-nutrition.com
*An e-course open to all is also available at www.siin-nutrition.com.