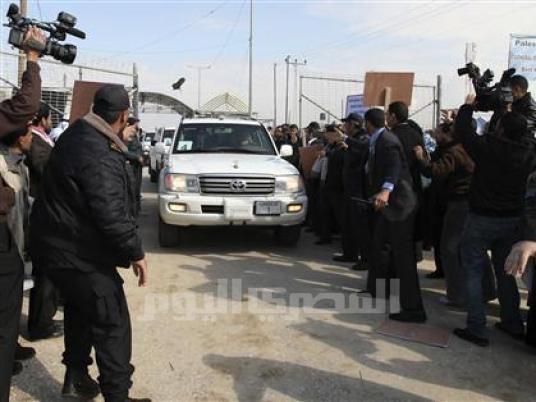 TBILISI — Georgia's Interior Minister Bacho Akhalaia handed in his resignation on Thursday evening over a prison abuse scandal that has ignited protests across a country facing a parliamentary election on 1 October.
"I feel moral and political responsibility that we could not eradicate such horrible practices," Akhalaia said in a statement posted on the ministry's website.
Earlier, President Mikheil Saakashvili named a new prisons minister, hoping to soothe protests against prisoner abuse that threaten his party's chances of keeping power in the election.
Demonstrators took to the streets of the capital Tbilisi and other towns this week after footage of torture and rape of inmates was aired by two opposition-minded television channels.
"I'm appointing the most ardent critic of this [penitentiary] system as its head," Saakashvili said in appointing as prisons minister Georgy Tugushi, previously the country's human rights ombudsman.
Tugushi's predecessor resigned on Wednesday as thousands of protesters blocked Tbilisi's center demanding dismissals of senior ministers and an independent investigation.
The protests come in spite of reforms made to the police service after the 2003 revolution, which included turning ministry buildings, including police stations, into glass structures in order to enable passers-by to see their interior.
Saakashvili's government has said however that the video, which shows guards beating, punching and humiliating prisoners, as well as inmates raped with objects, was staged and recorded by guards who were bribed by "politically motivated persons."
The ruling United National Movement is facing pressure from the opposition Georgian Dream coalition in the polls.