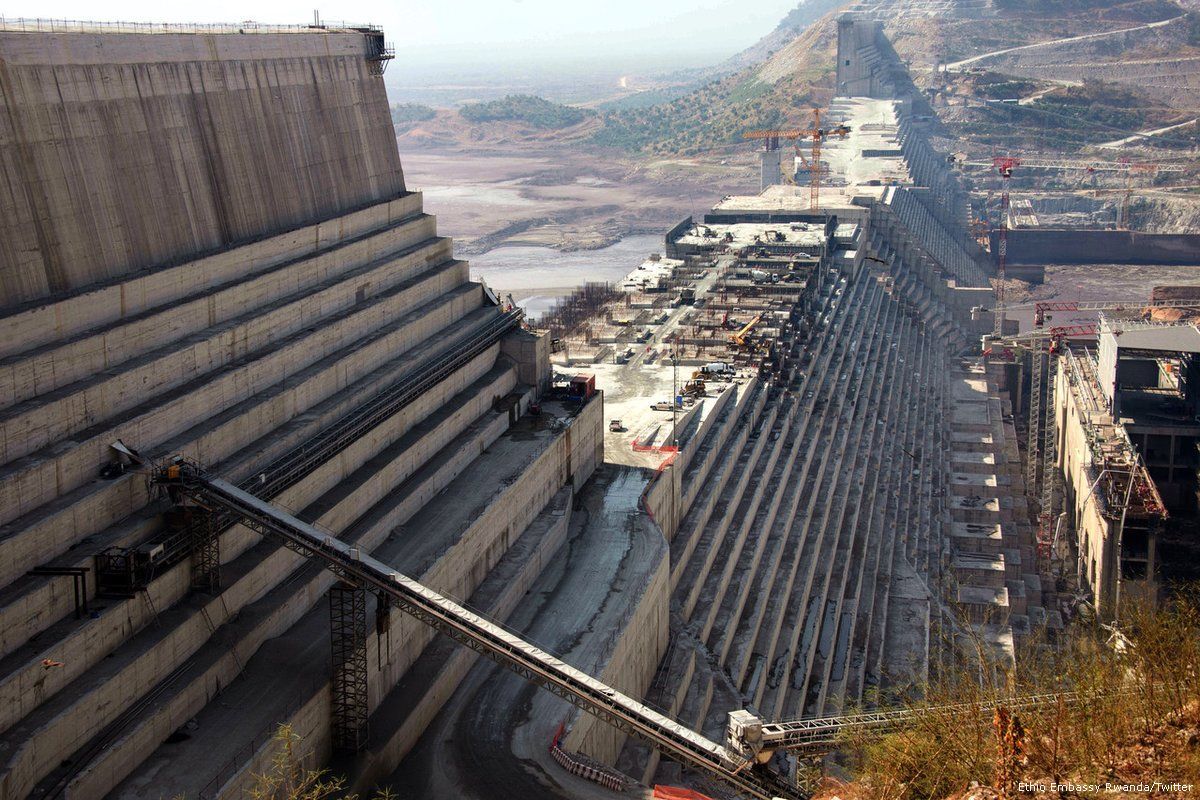 The Grand Ethiopian Renaissance Dam's second filling  will cause a "water shock" for Egypt, Minister of Irrigation and Water Resources Mohamed Abdel Atti warned Sunday, adding he hopes for a quick move to break the current deadlock in negotiations.
During an interview with the journalist Lamis al-Hadidi on the TV program "al-Kalma al-Akhera", Atti added that the US has not yet submitted any proposal to solve the Grand Ethiopian Renaissance Dam (GERD) dispute.
"Egypt will not accept any unilateral and illegal disposal of the Nile water," he stressed, noting that Egypt "will take advantage of the High Dam's water reserves to compensate for the shortfall resulting from the second filling of GERD."
The construction of the dam, which began in 2011, is considered to be one of Egypt's most serious water issues.
Egypt, which relies considerably on freshwater from the Nile, has voiced fears that the GERD would negatively impact the country's water supply, and has insisted that measures be put in place to protect downstream countries in case of drought during the dam's filling process.
Ethiopia, on the other hand, has stressed the importance of the project to bolster its economy, where more than half of the population currently lives without access to electricity.