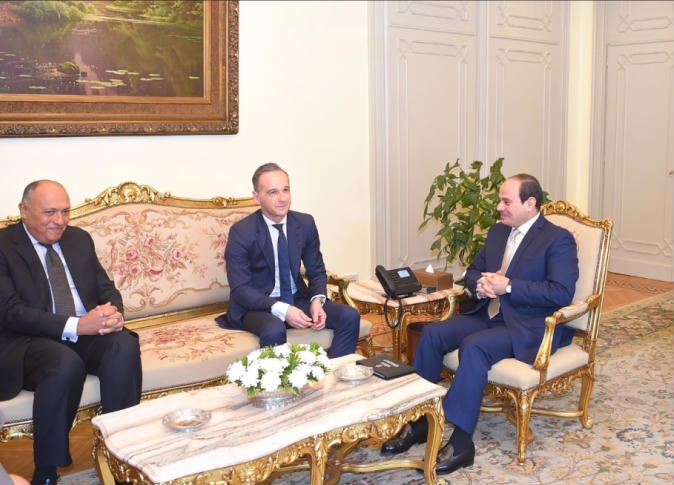 German Foreign Minister Heiko Maas began a Middle East tour which will include a Sunday visit to Egypt in an effort to revive peace talks between Israel and Palestine, following years-long suspension of direct negotiations between the two parties.
The German Foreign Ministry said that Maas would meet with the foreign ministers of Egypt, Jordan and France.
There have been no direct talks between Israel and the Palestinians for nearly seven years. The last attempt in April 2014 failed despite mediation by then-US Secretary of State John Kerry.
Egyptian Foreign Minister Sameh Shoukry announced last month that Egypt intends to organize a meeting to include Germany, France, Egypt and Jordan with the aim of further advancing peace talk efforts.
The group of four countries was established in February on the sidelines of the Munich Security Conference in order to move the peace process.
Shoukry's statements in December came during a joint press conference held on Saturday with Jordanian Foreign Minister Ayman Safadi and Palestinian Foreign Minister Riyad Al-Maliki after a consultative meeting in Cairo that discussed the resumption of Middle East peace talks.
He stressed that peace in the Middle East can never be fully achieved until the Palestinian people obtain their full legitimate rights by establishing their state on the 1967 borders with East Jerusalem as its capital.